Next Page

Go direct to Hendon Page (1), (2), (3) (4) (5) (6) (7) (9), (10) (11)

Return to Scrapbook Page One

Return to Home Page
The photos on the this and the next page were contributed by Lee Auger and Joe Babis, who served with the squadron as Aviation Electronics Technicians and aircrew radiomen. Lee and Joe were assigned primarily to Port Lyautey, but they were also assigned to the VR-24 Detachment at Hendon for six months periods.
Anyone who has additional photos and material relating to VR-24 operations at Hendon which they wish to share is encouraged to send them to Dick Prather, Webmaster/Editor of the VR-24 website.
In this 1950 photo the guard shack inside gate at RAF Hendon is to the left. U.S. Navy commissary was in building to the right. Orders for consumables were filled by truck, dispatched every Wednesday to U.S. Embassy commissary at Grovesnor Square in downtown London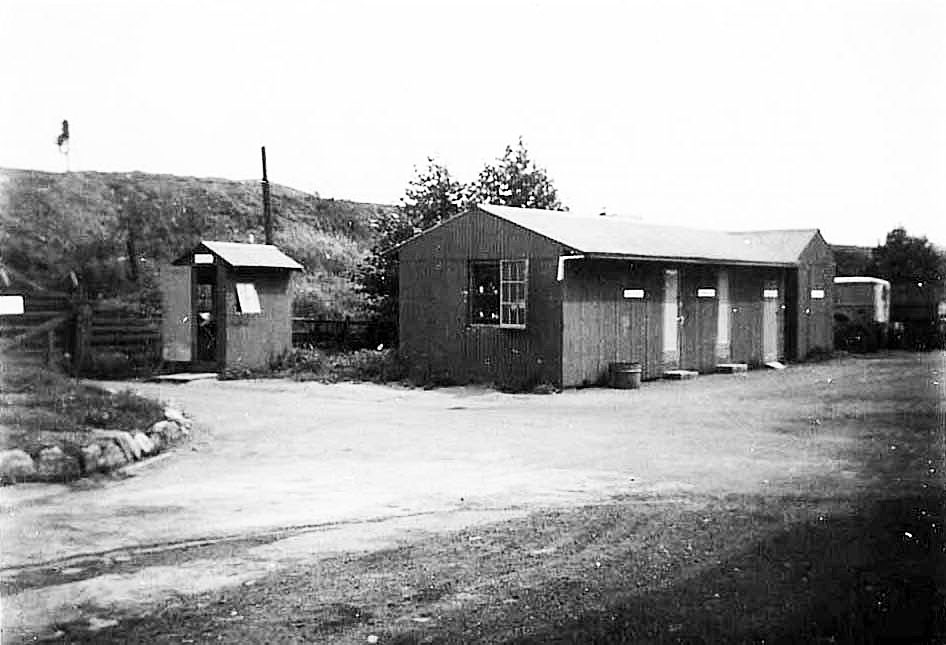 | | |
| --- | --- |
| | VR-24 member, Veria strolls in rain past guard shack and commissary at RAF Hendon. This entrance to the station is through rail line overpass opening. This photo also dates from 1950. |
VR-24 operated from collection of Quonset huts located adjacent to hangar, which was also used by FASRON 200 and others.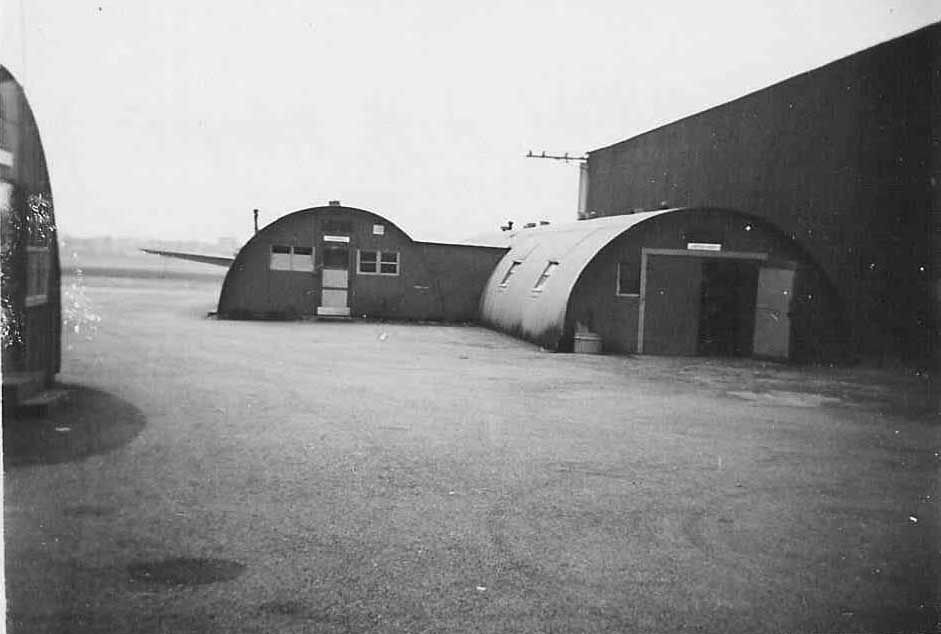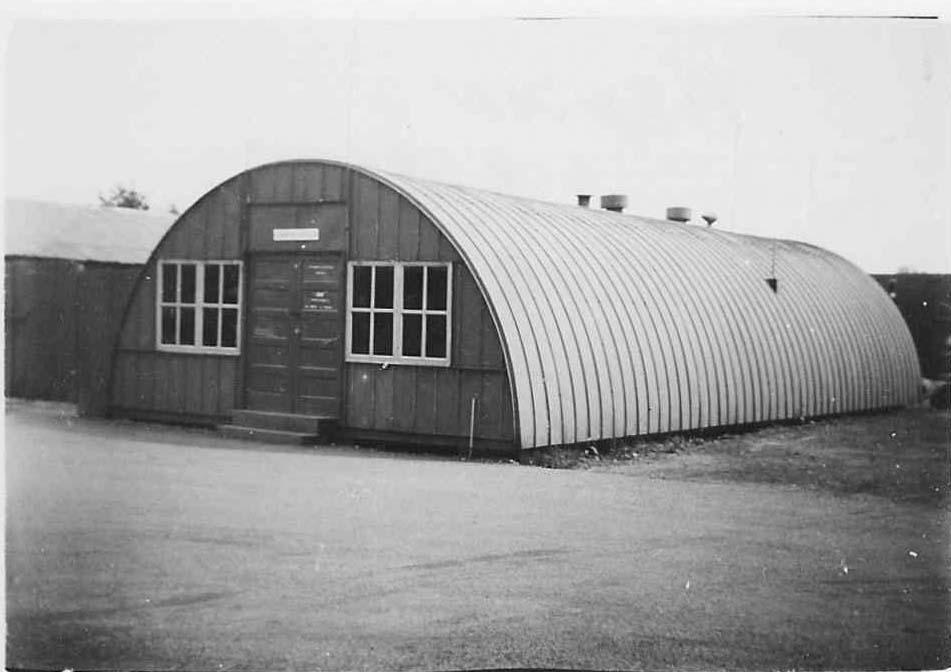 VR-24 AT shop. Squadron aircraft communications and navigation equipment was maintained here.
View over fuel bowser shows VR-24 R4D aircraft and ramp area at RAF Hendon in this photo from 1950. U.S. Navy snack bar was located in flat-topped building in left of photo.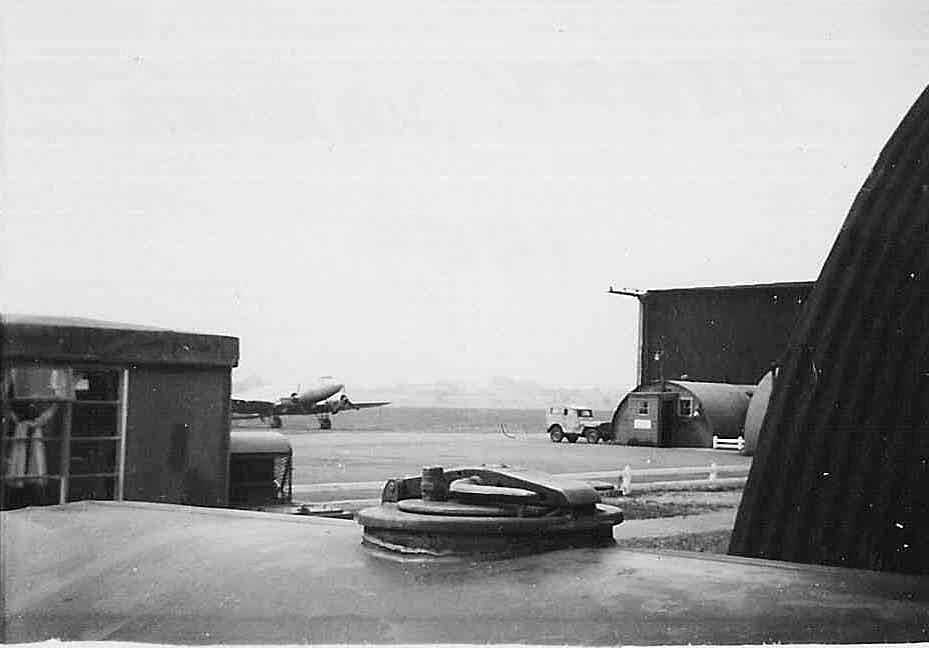 Top of Page

Next Page

Go direct to Hendon Page (1), (2), (3) (4) (5) (6) (7) (9), (10) (11)

Return to Scrapbook Page One

Return to Home Page
Copyright © 2002 VR-24 Association