Go Direct to Capodichinno Scrapbook Page (1), (2), (3), (4), (5), (6) (7), (8), (9) (10) (11) (12) (13) (14) (15) (16) (17) (18) (19) (20) (21) (22) (23) (24) (25) (26) (27) (28) (29) (30) (31) (32) (33) (35)

Return to Scrapbook Page One

Return to Home Page
The photo below is from the collection of Harry Schoettle, who was a U.S. Coast Guard aircrewman based at Capodichinno. The photo dates from June 1970 when VR-24 and Coast Guard personnel had a ball team. The photo is shown courtesy of Mike Schoettle, Harry Schoettle's son.

Anyone who has photos or information they wish to contribute to the VR-24 website is encouraged to send them to Dick Prather, Webmaster/Editor of the VR-24 website.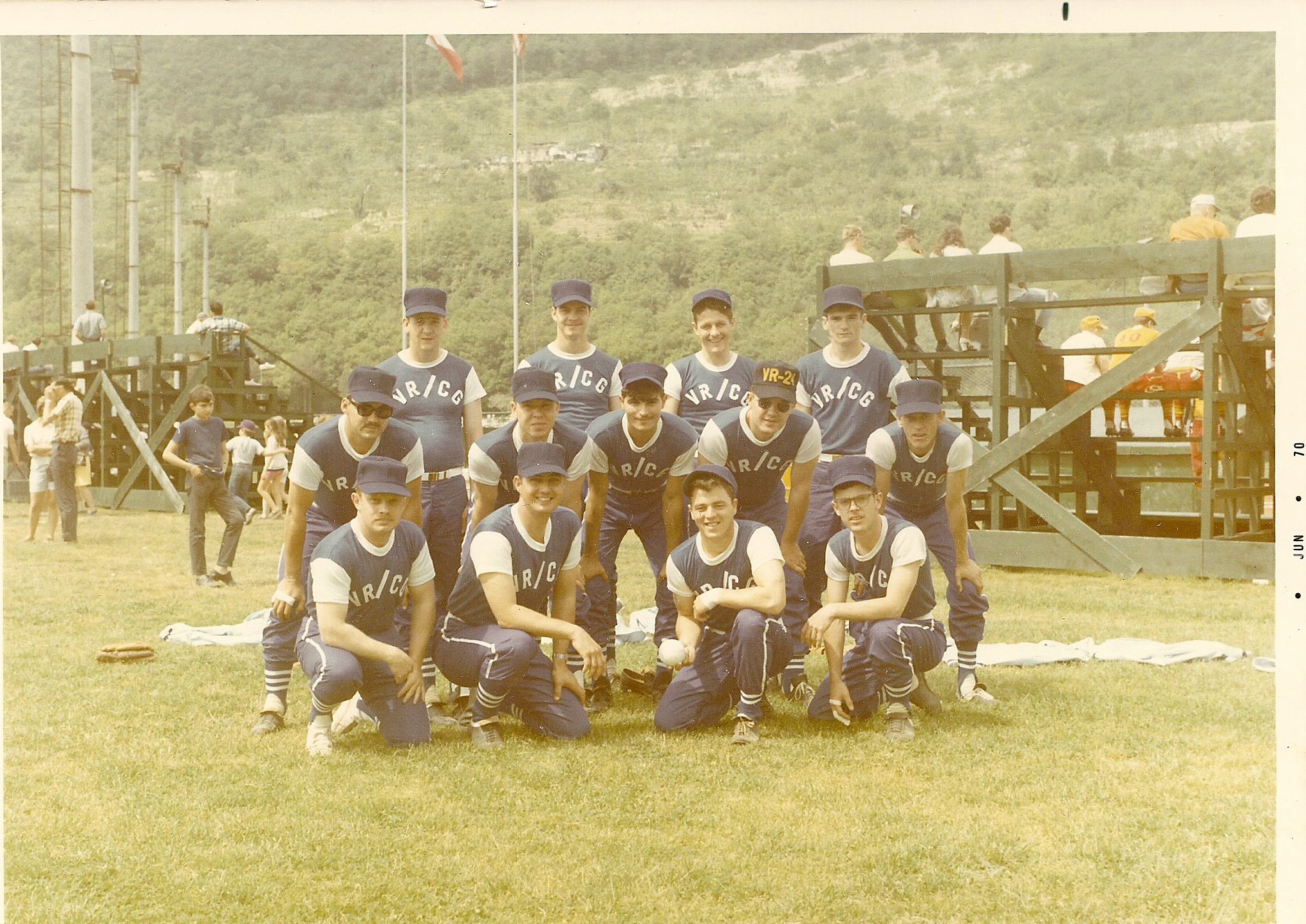 (schoettle collection)

The 1970 NAF Capodichinno combined VR-24 and U.S. Coast Guard ball team. Team members present include: Front Row (l-r); John Bennett, Larry Cory, Harry Schoettle, Dan Futado. Second Row (l-r); Tony Caruso, Bill Estes, Punghy Destanfano, Bill Eagan, Pete Petersen. Third Row (l-r); Jim Novic, Harry Phipps, Gil Parks, Randy Henry. Team member, Dennis Crosby, is not ahown.


Top of Page



Go Direct to Capodichinno Scrapbook Page (1), (2), (3), (4), (5), (6) (7), (8), (9) (10) (11) (12) (13) (14) (15) (16) (17) (18) (19) (20) (21) (22) (23) (24) (25) (26) (27) (28) (29) (30) (31) (32) (33) (35)

Return to Scrapbook Page One

Return to Home Page
Copyright © 2002 VR-24 Association