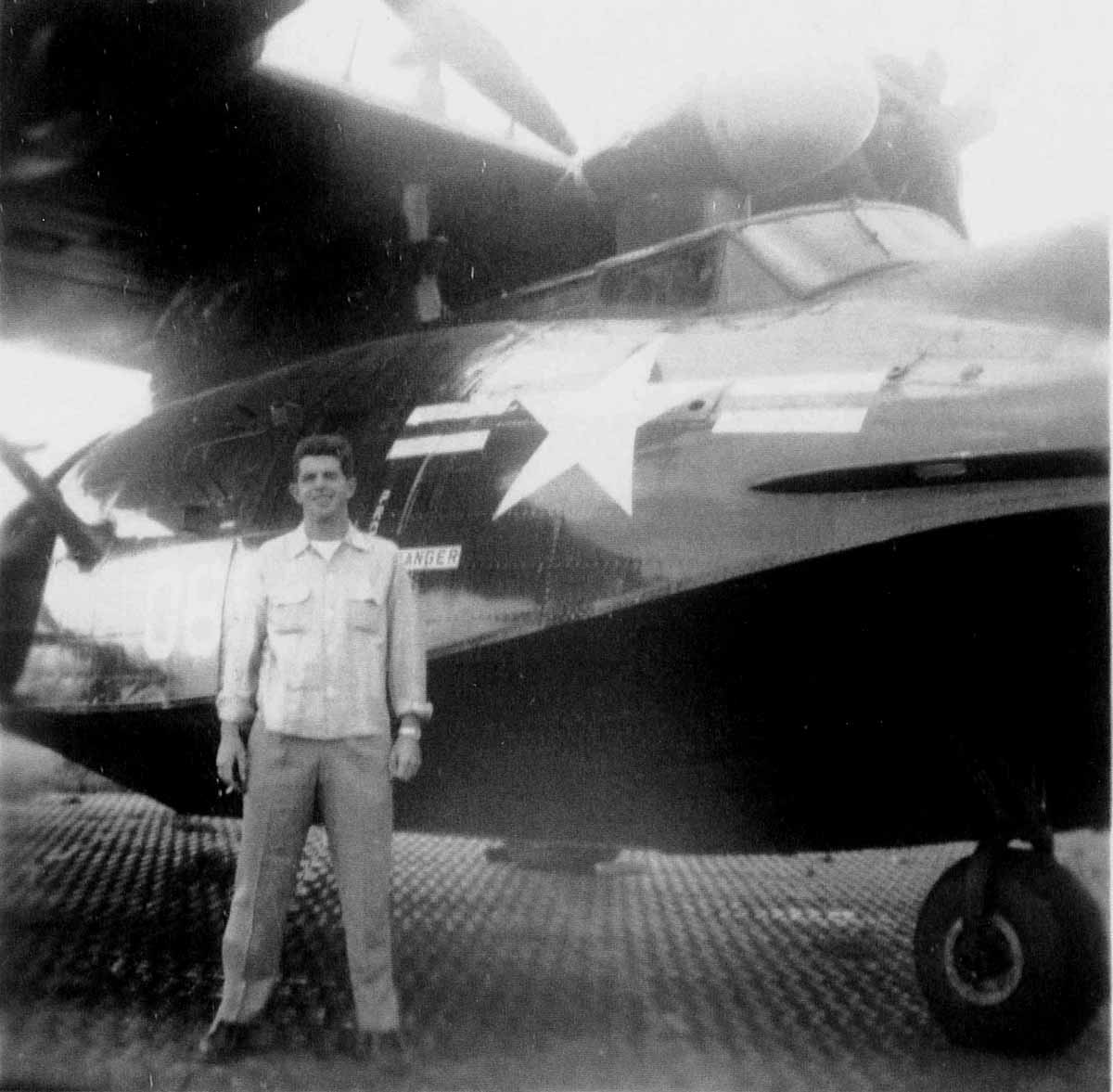 (denehy)

John Denehy, a former Marine, next to a PBY-6A at NAF Capodichinno. This photo dates from 1954-56, during which time John was assigned to Marine Detachment, Naples.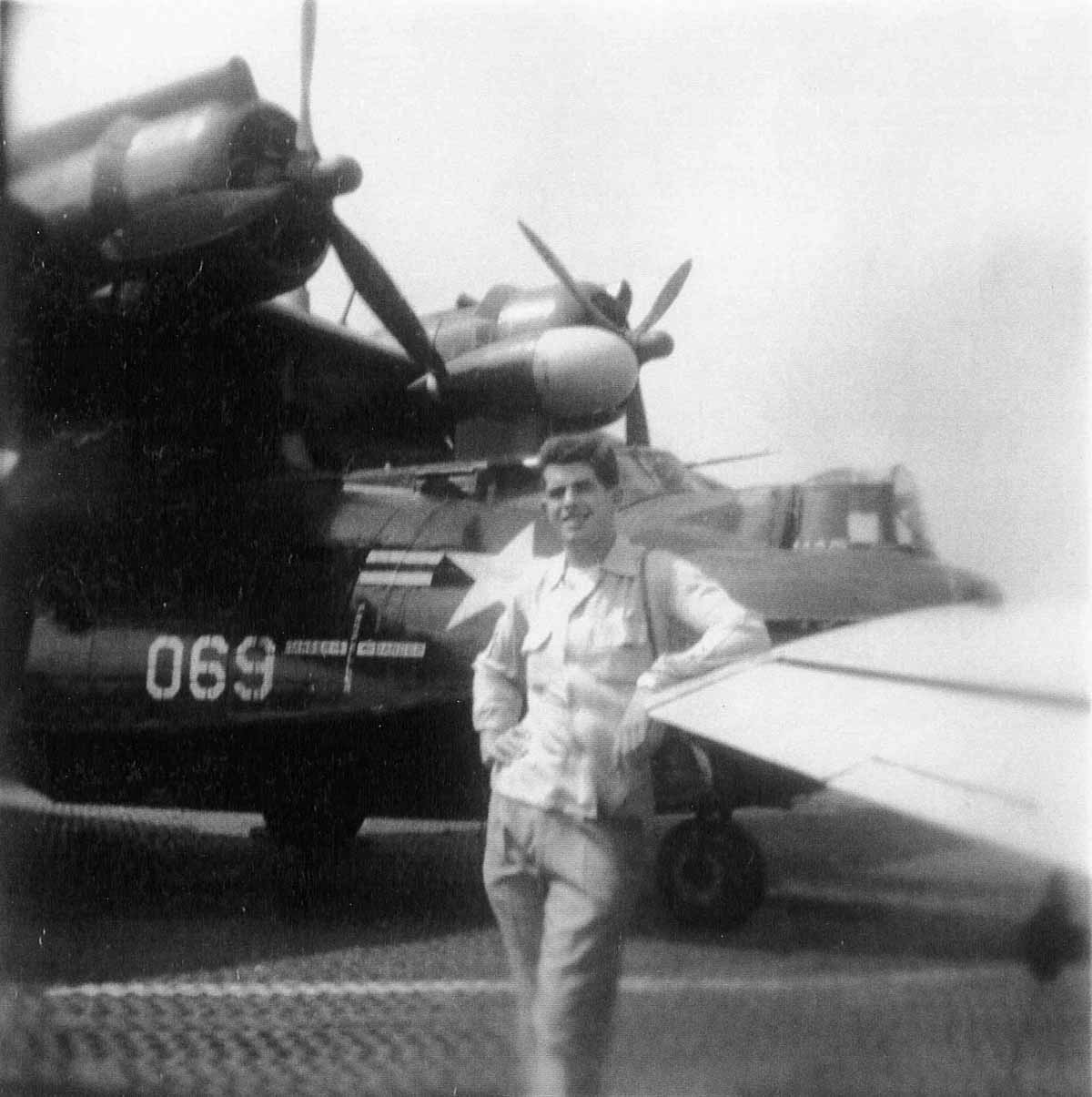 (denehy)

Recent information contributed by Ragnar J. Ragnarsson indicates that FASRON-77 operated PBY-6A BUNO 64069 from Feb 1954 until May 1955. The plane's side number, 069, shows this to be that aircraft, which would have been used for SAR. According to John Denehy, the aircraft was also used for liaison/logistical runs ("boondoggles") to various places around the Mediterranean.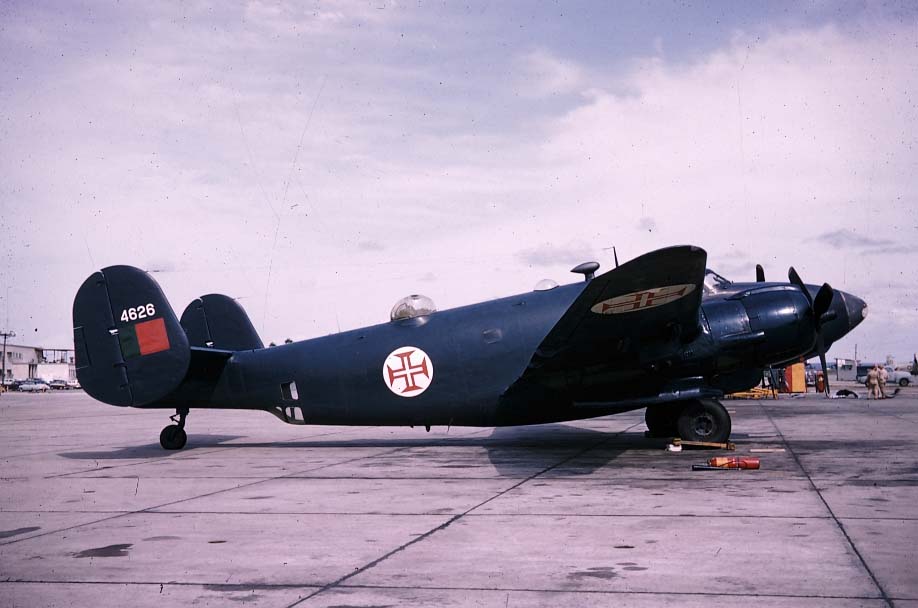 (prather)

A Portugese Navy Harpoon on the ramp at Rota (1959). The Lockheed PV-2 Harpoon was a follow-on design to the better known PV-1 Ventura, which was a derivative of the Lockheed Lodestar, originally designed as a civil airliner.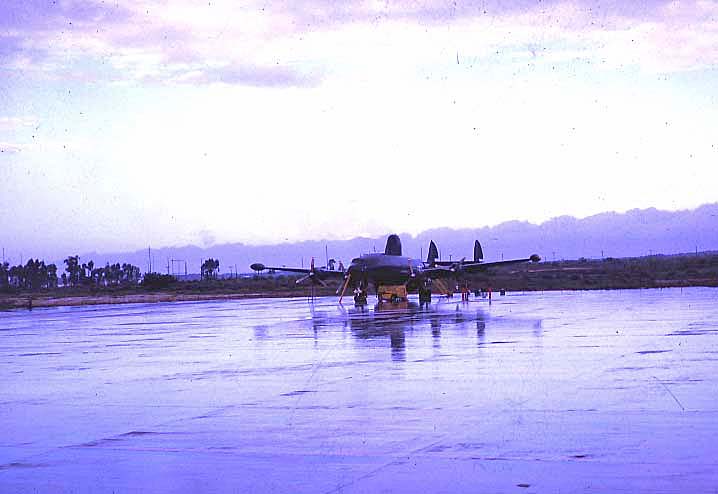 (ballock)

A VQ-2 "Willie Victor" reflects itself on a wet ramp at Rota after an early morning shower.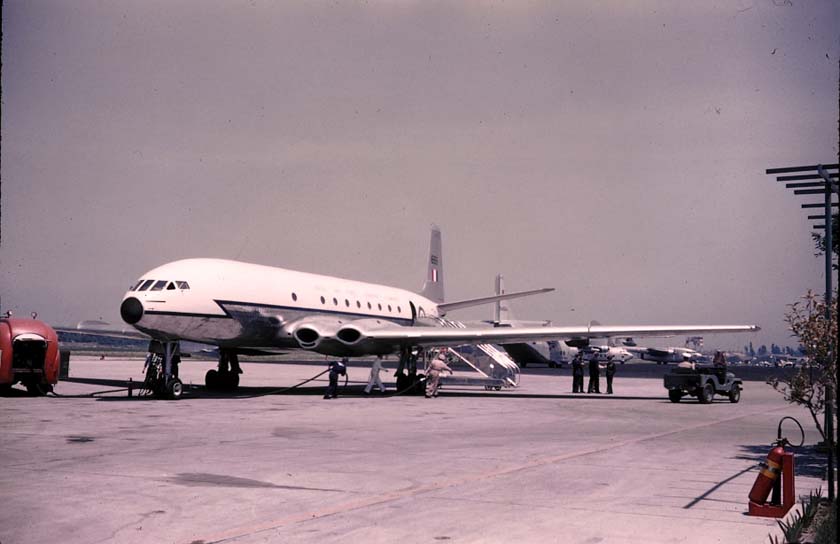 (prather)

A De Havilland Comet of the RAF Transport Command in front of the terminal at NAF Capodichinno. Photo taken in 1959 or '60.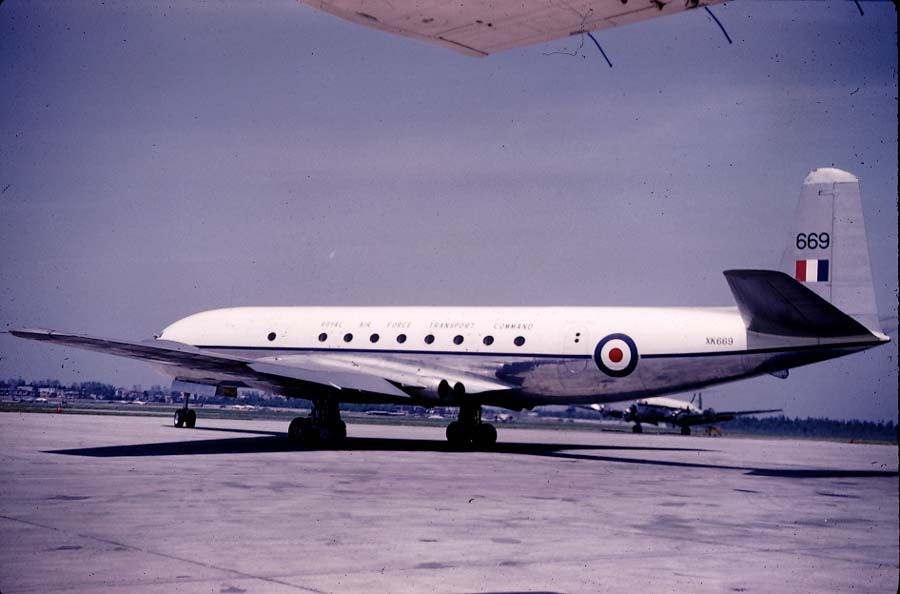 (prather)

Comet departs Capodichinno with Vice Air Marshall of RAF onboard.