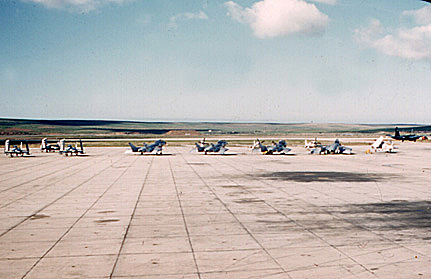 (jackson)

The mixed bag of aircraft in this photo includes aircraft of a beach detachment, probably from a carrier in the Med, and one P2V. Of particular note is the group of Chance-Vaught F7U Cutlass aircraft, without a doubt, among the strangest looking birds ever flown by the Navy.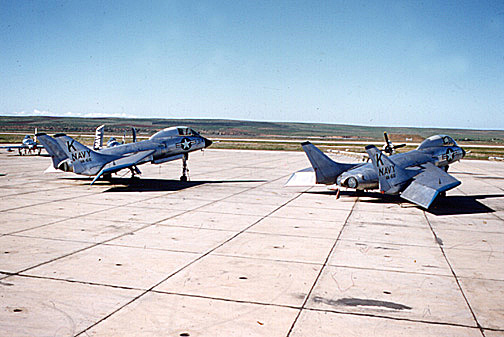 (jackson)

The Cutlass' long nose strut was needed to give the aircraft sufficient angle of attack to take off. Without a separate empenage and horizontal tail surfaces, the Cutlass was not capable of rotating for lift off.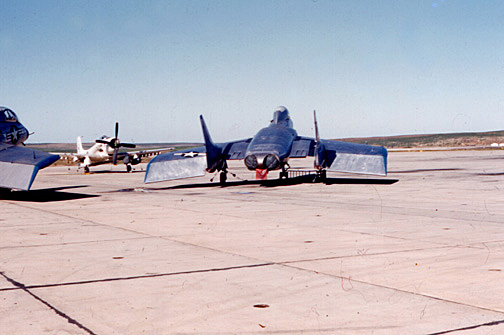 (jackson)

Rear view of the F7U, widely known as the "tail-less wonder"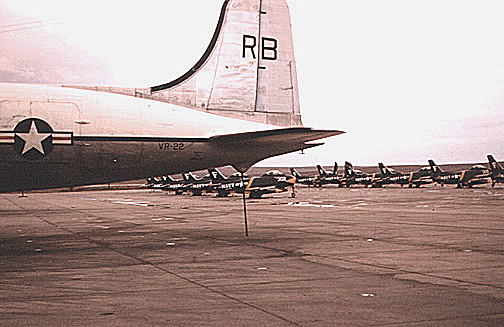 (jackson)

Beyond a VR-22 R5D, a line of North American FJ3 Furies, derivatives of the Air Force F-86 Sabre, graces the Port Lyautey ramp.