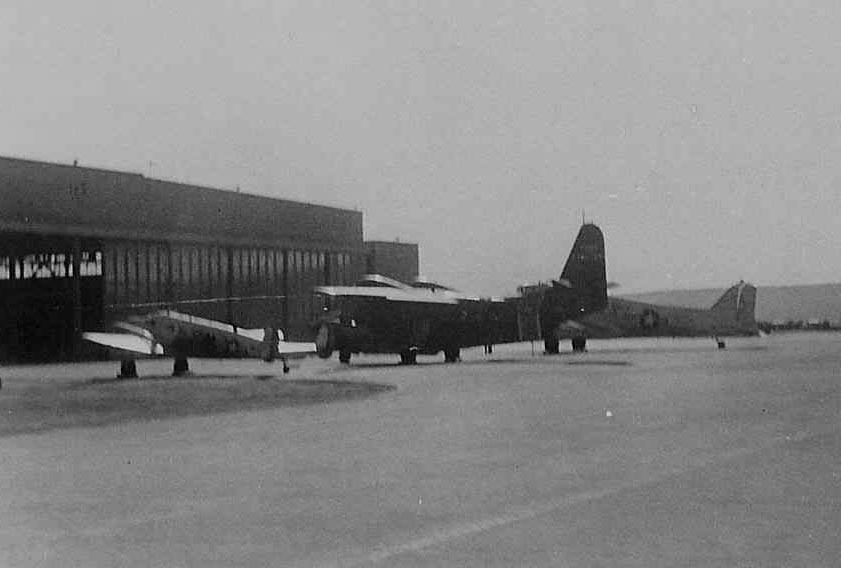 (bolger)

A rough photo, but the lines of the trio of NAS Port Lyautey aircraft are visible. The line-up includes the Station SNB, UF (later HU-16), and R4D.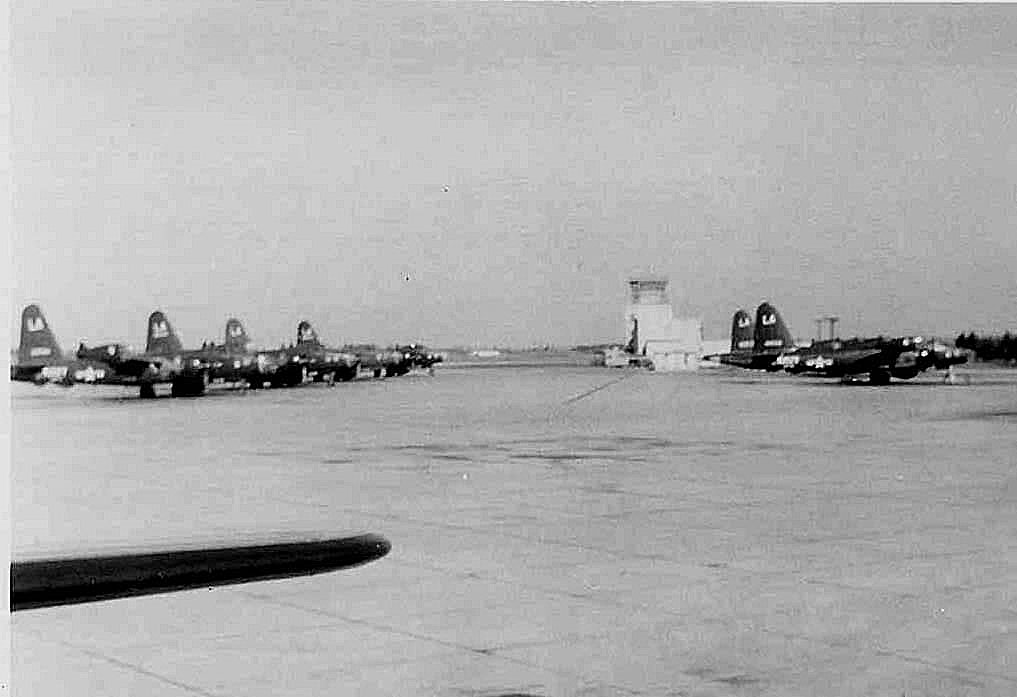 (bolger)

Tail markings of "LA" identify this line-up of P2Vs as aircraft from VP-5, the "Mad Foxes", home-based at NAS Jacksonville.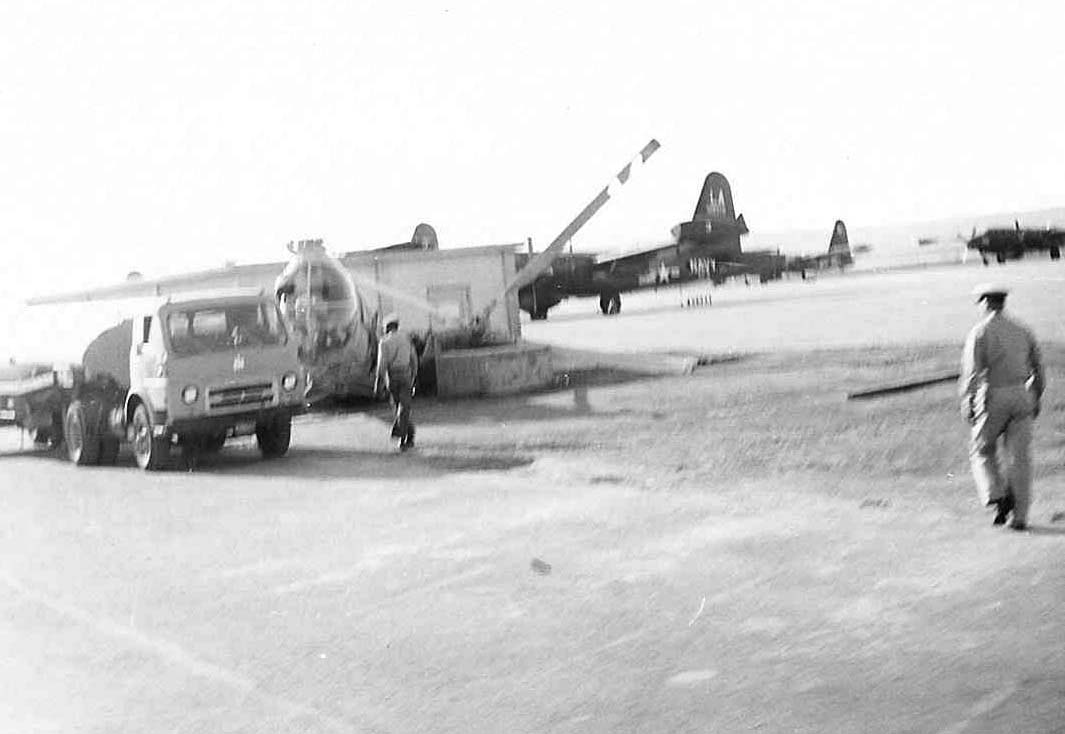 (bolger)

The Station SAR helo, a twin-rotor Piasecki HUP-2, came to grief just before Jack Bolger took this photo. Not enough info is available to identify the circumstances or cause of this accident, which occurred at Port Lyautey in September 1957.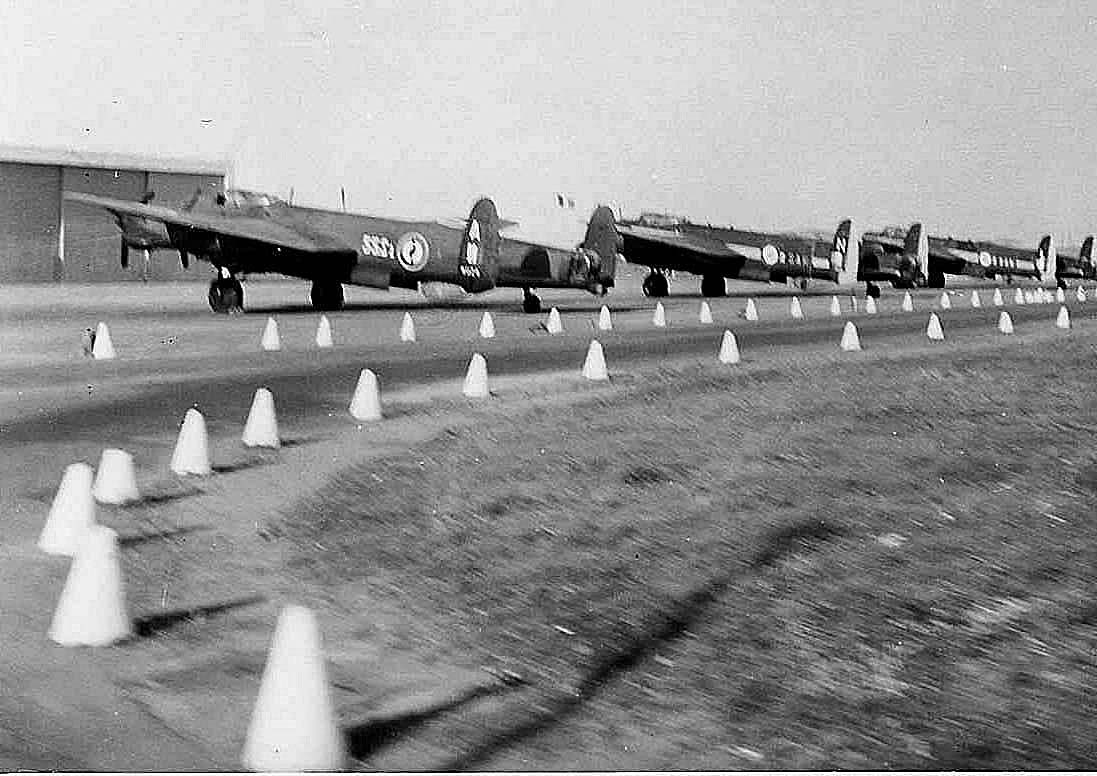 (bolger)

These French Navy Lancasters, parked near the large hanger on the east side of the field, were deployed to Port Lyautey in September 1957.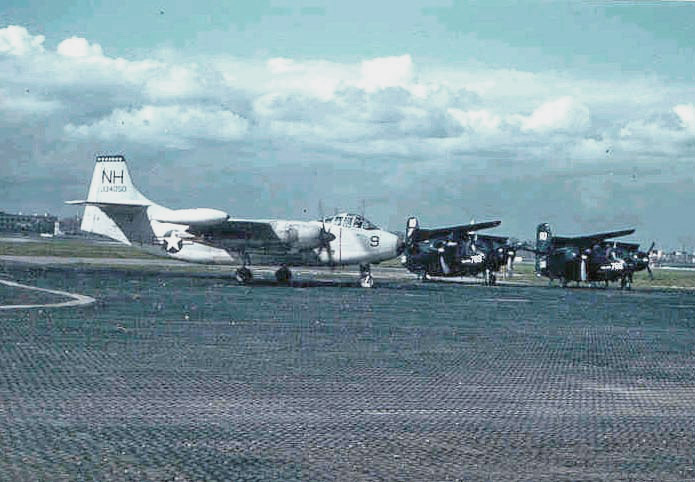 (lester)

An AJ Savage taxies in to the line at Capodichinno. Note the VR-24 TFs in the background of this photo taken in 1956.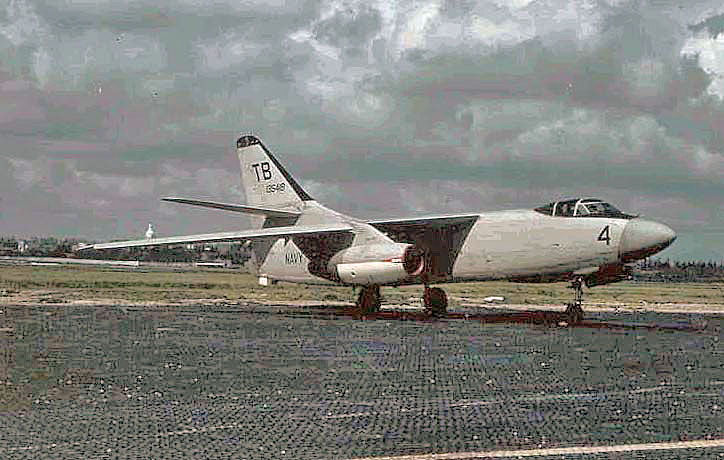 (lester)

An A3D Skywarrior photographed at Capodichinno after bingoing from a U.S. Sixth Fleet carrier in the Med. Photo dates from Winter of 1956.