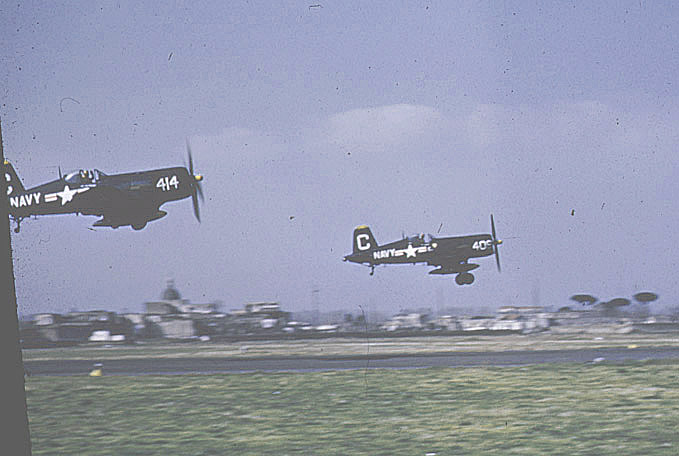 (christensen)

A section of F4U Corsairs take off from Capodichinno, probably in the Spring of 1953. The Tail code (C) identifies these as CVG-6 aircraft from the USS Midway (CVA 41).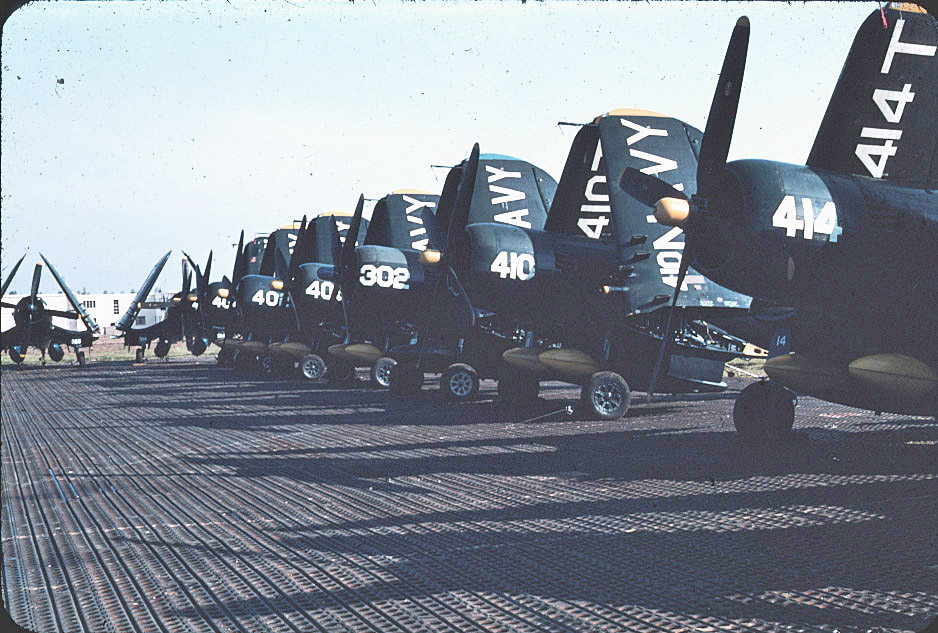 (christensen)

F4U Corsairs on ramp at Capodichinno. The letter(T) following the aircraft number visible on the wings of the nearest aircraft identifies these as aircraft form Air Group One deployed on the USS Franklin D. Roosevelt (CVA 42). CVG-1 F4Us are visible on the FDR in the photo shown in Scrapbook Naples page ___. It is possible that these aircraft were flown ashore when the FDR left Naples in August 1953 to provide disaster relief after a major earthquake in Greece.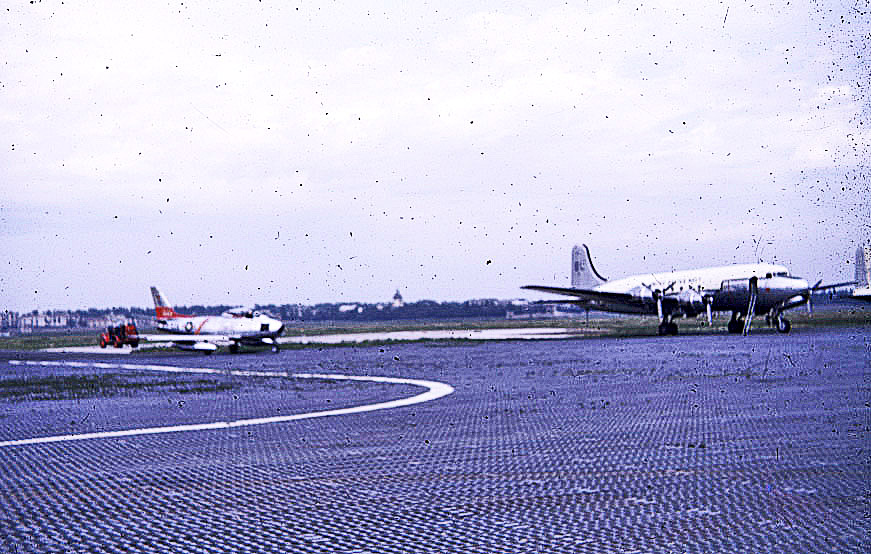 (christensen)

An R5D with tail code "BL"shares ramp space with a USAF F86 Sabre. The R5D is thought to belong to VR-25 or FASRON 77.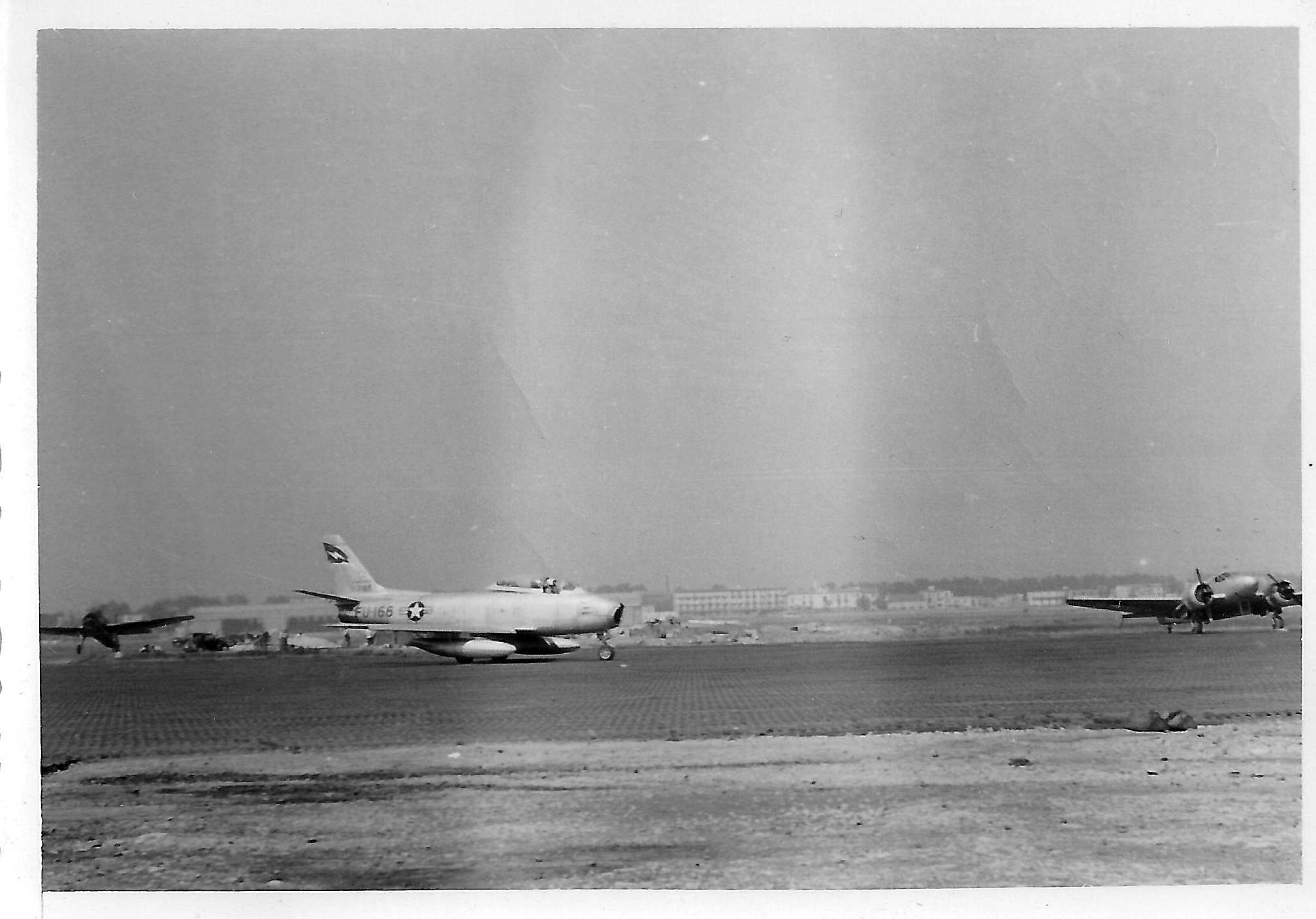 (Christensen)

Another USAF F86 taxies into the ramp at Capodichinno. The aircraft in the far right is a JRB/SNB. the one in the far left of the photo looks to be a TBM.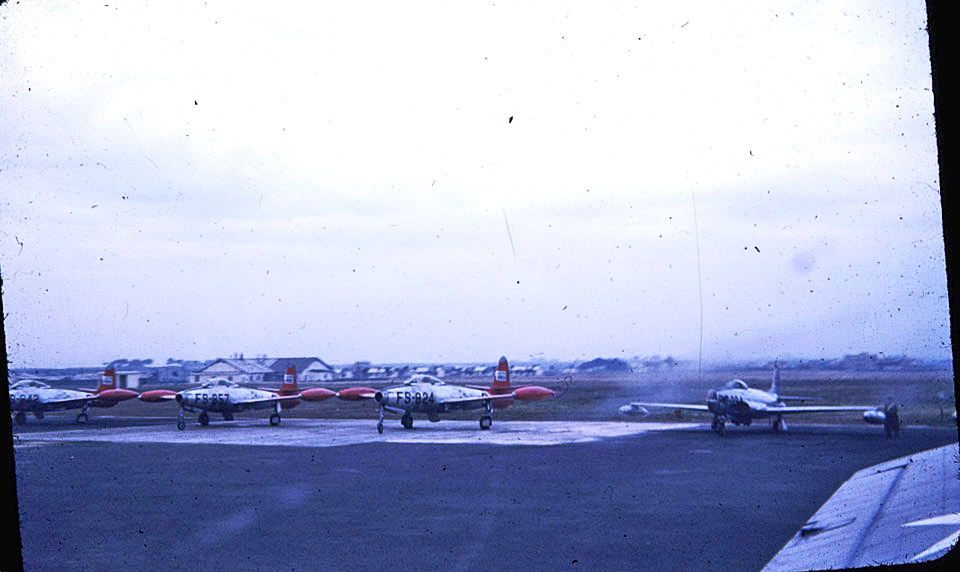 (christensen)

According to Vern Christensen, USAF aircraft often stopped for fuel when in transit from Whellis AFB in Libya to bases in Germany. This photo shows three F84 Thunderjets and one P80 Shooting Star.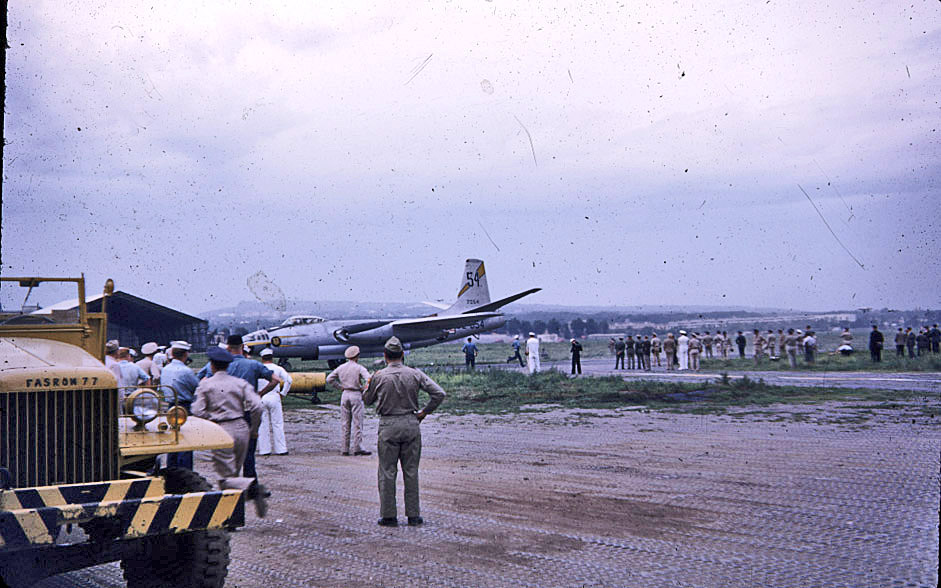 (christensen)

A USAF B-45A Tornado makes an unusual appearance at Capodichinno. The yellow tail flash identifies this aircraft as belonging to the 85th Bombardment Squadron based at Sculthorpe, UK. Vern Christensen recalls that a VIP arrived on this aircraft. FASRON 77, which Vern ' was assigned to at one point during his time at Capodichinno, and which shared space at Capodichinno with VR-24 Det, owned the yellow vehicle in the left side of the photo.