Next Page

Go Direct to Ops Summaries and Prop Wash Page (1), (2), (3), (4), (5), (6), (7) (8), (9), (10), (11), (12), (13), (14), (16), (17), (18), (19), (20), (21), (22), (23), (24), (25), (26), (27), (28), (29), (30), (31), (32), (33), (34), (35), (36), (37), (38),

Return to Scrapbook Page One

Return to Home Page
From the archives of Jack Bolger comes a photo and set of flight orders that shed light on one among many of the "fringe bennies" of being assigned duty in VR-24.

Anyone who has photos, stories, and material they wish to share is encouraged to send them to Dick Prather, Webmaster/Editor of the VR-24 website.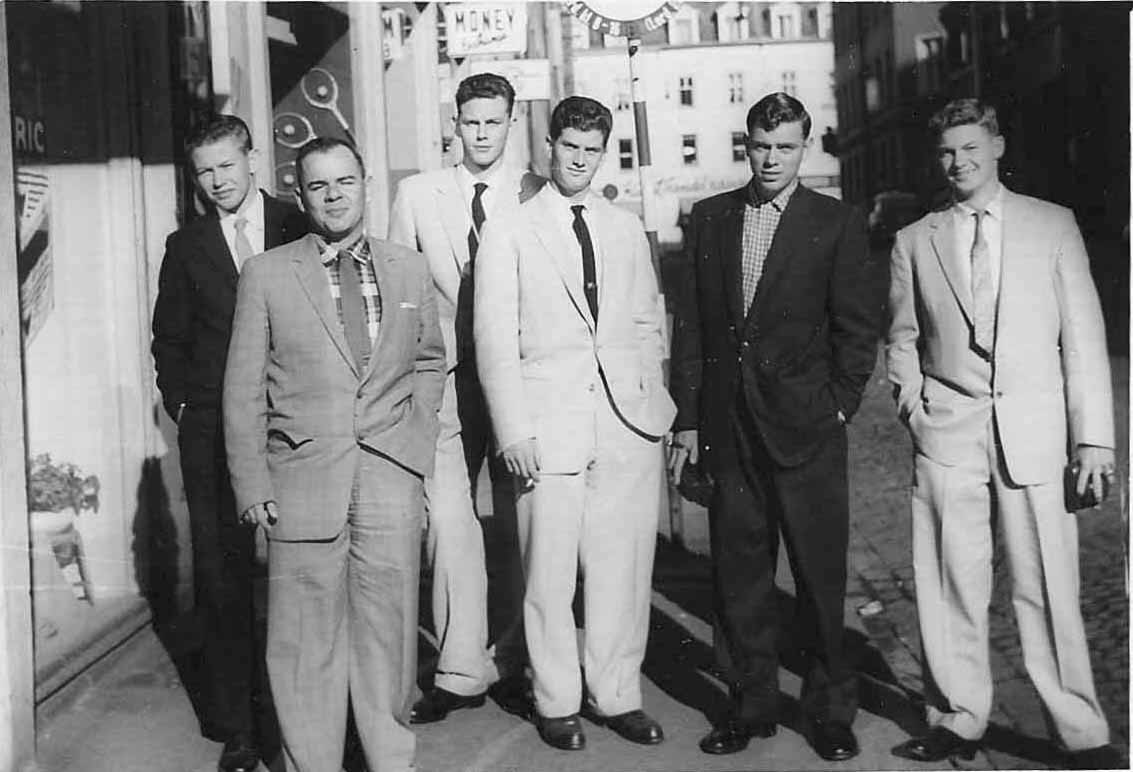 (bolger)

A group of VR-24 maintenance personnel take advantage of the opportunity afforded by duty in the squadron to visit Oslo. The set of flight orders below lists the names of those in the photo. Although the orders lists the members of the party, they are of limited use in identifying individuals in the photo.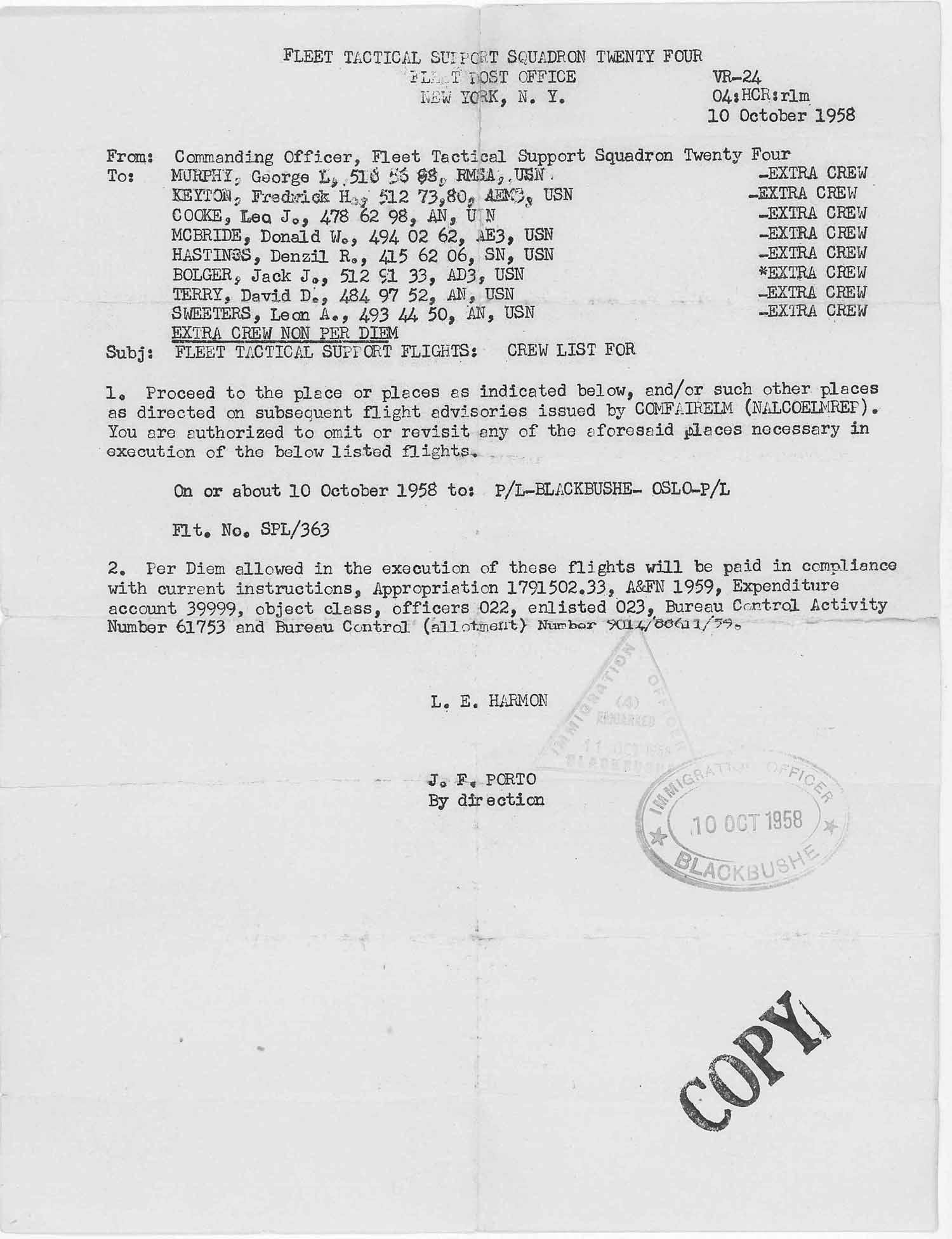 (bolger)

This set of "Extra Crew Orders" placed those listed in a flight crew status for the duration of the mission stated in the orders. That ensured that they would not be "bumped" and thus stranded away from homebase. Squadron maintenance personnel were offered opportunities such as this one, to travel on squadron aircraft to interesting destinations. In some cases there was little justification for the missions other than to provide transportation for deserving personnel.
Top of Page

Next Page

Go Direct to Ops Summaries and Prop Wash Page (1), (2), (3), (4), (5), (6), (7) (8), (9), (10), (11), (12), (13), (14), (16), (17), (18), (19), (20), (21), (22), (23), (24), (25), (26), (27), (28), (29), (30), (31), (32), (33), (34), (35), (36), (37), (38),

Return to Scrapbook Page One

Return to Home Page
Copyright © 2002 VR-24 Association