The AIRPOWER magazine article contributed by Bruce and Gabrielle Thompson is continued below.
Anyone who has photos, stories, and material they wish to share is encouraged to send them to Dick Prather, Webmaster/Editor of the VR-24 website.
MILITARY AIRPOWER Magazine COD Mission
The Military Airpower Magazine article on the Navy's COD mission clearly illustrates VR-24's day to day operation. The article also contains photos of members of the squadron going about their duties as aircrew in carrying out the squadron's mission.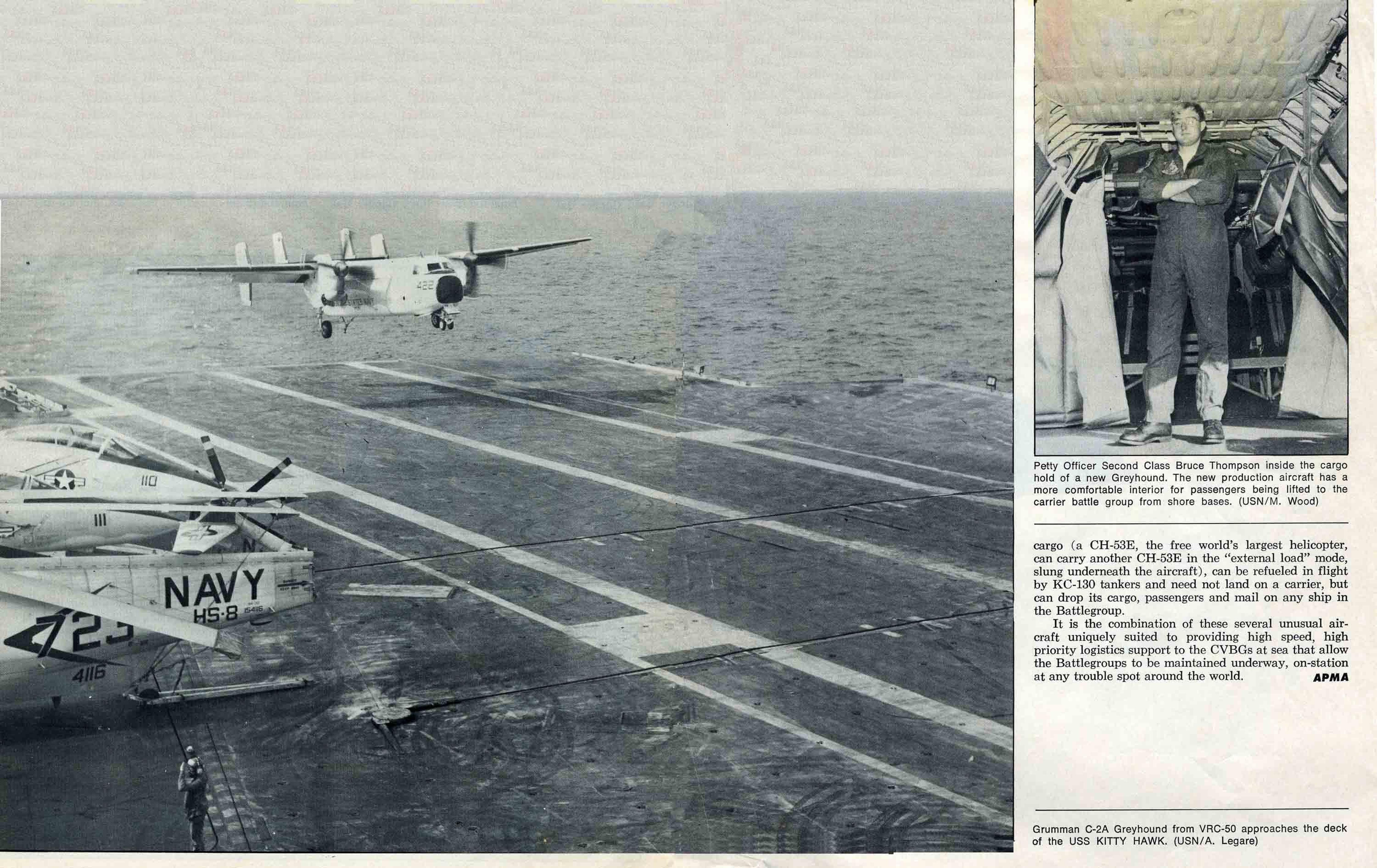 (MAP thompson collection)

The photo above, depicting VRC-50 C2A 422 about to land on USS Kittyhawk somewhere in WESPAC, has been extensively edited to rejoin halves and to partially repair damages.
Top of Page

Next Page

Go Direct to Ops Summaries and Prop Wash Page (1), (2), (3), (4), (5), (6), (7), (8) (9) (10), (11), (12), (13), (14), (15), (16), (17), (18), (19), (20), (21), (22), (23), (24), (25), (26), (27), (28), (29), (30), (31), (33), (34), (35), (36), (37), (38),

Return to Scrapbook Page One

Return to Home Page
Copyright © 2002 VR-24 Association