Next Page

Go Direct to Rota Scrapbook Page (1), (2), (3) (4) (5) (6) (7) (8) (9) (10) (12) (13) (14) (15) (16) (17) (18) (19) (20) (21) (22) (23) (24)(25)

(26)(27) (28)(29) (30)

Return to Scrapbook Page One

Return to Home Page
Assignment to VR-24 at Rota provided opportunities to meet the local people, as shown in the photos on this page from the collection of Ernie Gasaway.

Anyone who has photos, stories, and material they wish to share is encouraged to send them to Dick Prather, Webmaster/Editor of the VR-24 website.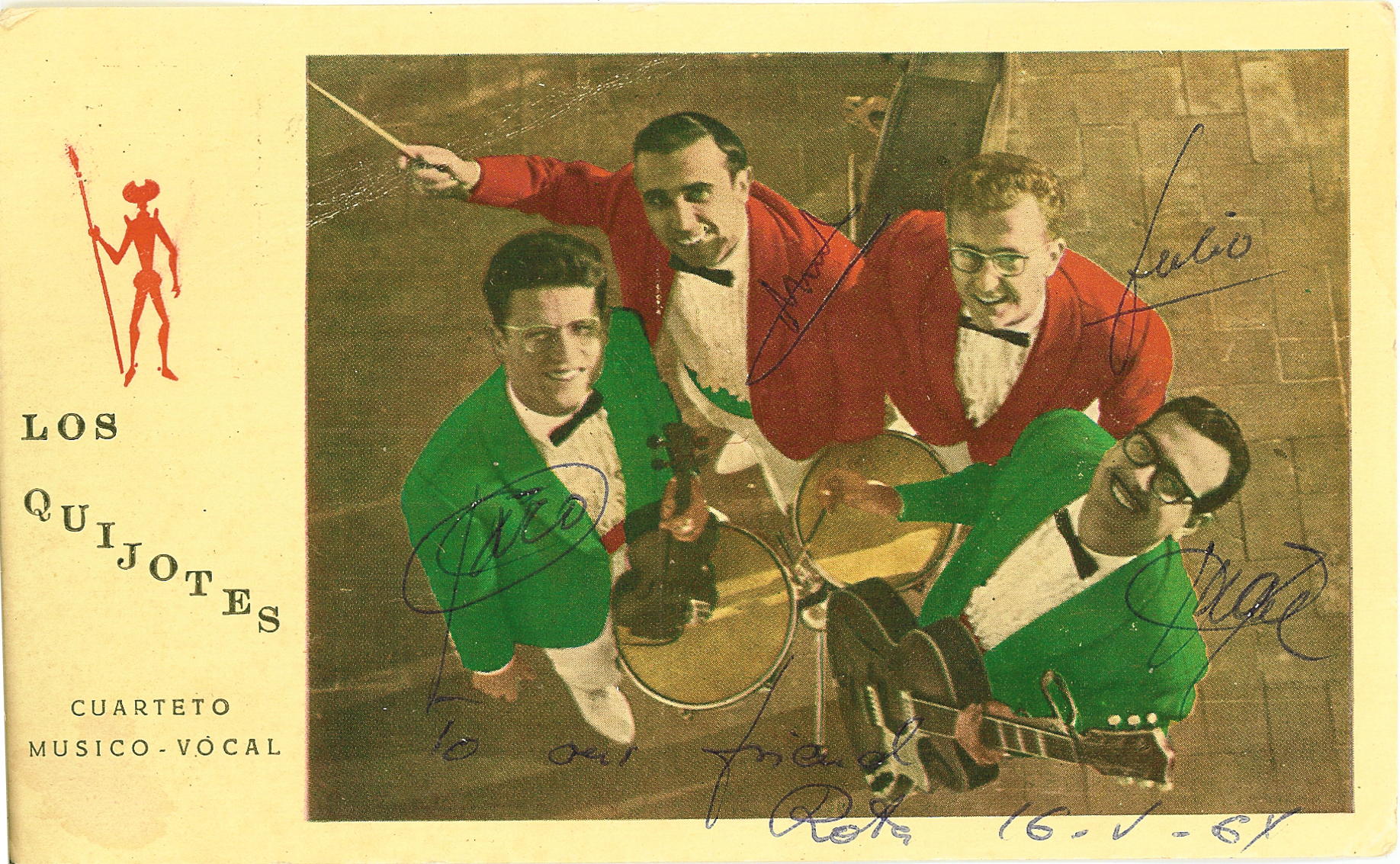 (gasaway)

An interesting, and possibly valuable set of autographs on this promo for the "Los Qijotes", a local music group that performed at the Rota EM Club on 16 April 1964.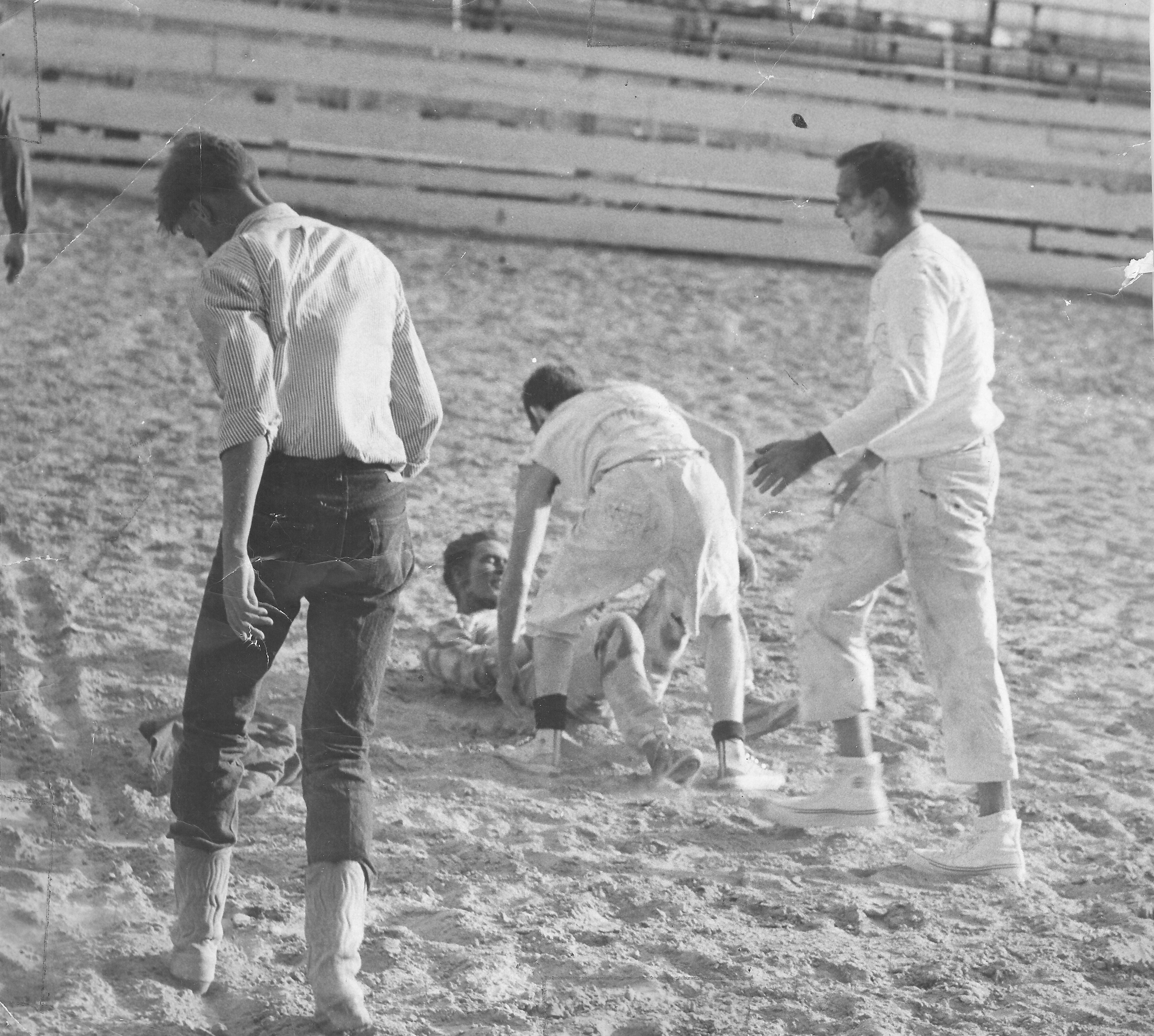 (gasaway)

This photo appears to depict a more rough and tumble form of recreation. In fact, the tall man to the left, in jeans and boots, is Don Petty, who was a Radioman (RM) assigned to Naval Communications Station (NAVCOMSTA), Rota from 1964 to 1966. The other three individuals shown are members of the Rota Rodeo Club Clowns. The one on the ground is ___ Issaccs. Although it looks as though they may be there to entertain the fans, their real mission was to distract the bulls thus allowing thrown riders to escape the arena.
Top of Page

Next Page

Go Direct to Rota Scrapbook Page (1), (2), (3) (4) (5) (6) (7) (8) (9) (10) (12) (13) (14) (15) (16) (17) (18) (19) (20) (21) (22) (23) (24)(25)(26)(27) (28)(29) (30)

Return to Scrapbook Page One

Return to Home Page
Copyright © 2002 VR-24 Association