Next Page

Go Direct to Rota Scrapbook Page (1), (2), (3) (4) (5) (6) (7) (8) (9) (10) (11) (12) (13)\ (14) (15) (16) (17) (18) (19) (20) (21) (22) (24) (25)(26)

(27) (28)(29) (30)

Return to Scrapbook Page One

Return to Home Page
The photos on this page are from the collection of Carl Elliott. Though not assigned to VR-24, Carl is hereby accorded the status of honorary member and friend of the squadron. He served as an Aviation Electronics Technician with VQ-2, the other U.S. Navy squadron permanently based at Rota, from November 1963 to 1966. Carl was assigned to the base avionics shop for an extended period in 1965.

Anyone who has photos, stories, and material they wish to share is encouraged to send them to Dick Prather, Webmaster/Editor of the VR-24 website.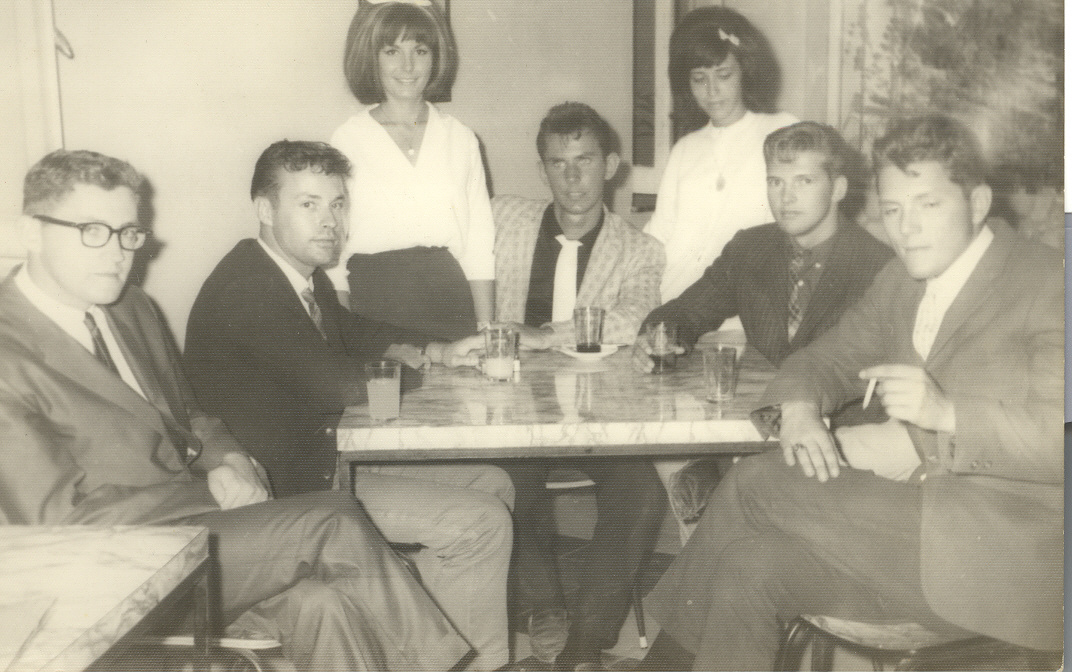 (elliott collection)

Members of VQ-2 enjoy a drink and the friendly atmosphere of a bar near Naval Base Rota. Assistance in identifying individuals in the photo would be appreciated.
(elliott)

The base library at Rota.

(elliott)

A good shot of the locomotive that pulled daily trains through the base at Rota. A photo of an older Spanish locomotive is shown in an earlier Rota Scrapbook page.

(elliott)

This photo of a block house overlooking the beach at Rota was taken when Carl Elliott returned to Rota in 2003. However, he remembers it being there in the 1960s.

(elliott)

This view of "Red Square" in Rota was taken by Carl Elliott in 2003. He reports that the bars are no longer there, having moved closer to the base.
Top of Page

Next Page

Go Direct to Rota Scrapbook Page (1), (2), (3) (4) (5) (6) (7) (8) (9) (10) (11) (12) (13)\ (14) (15) (16) (17) (18) (19) (20) (21) (22) (24) (25)(26)(27) (28)(29) (30)

Return to Scrapbook Page One

Return to Home Page
Copyright © 2002 VR-24 Association