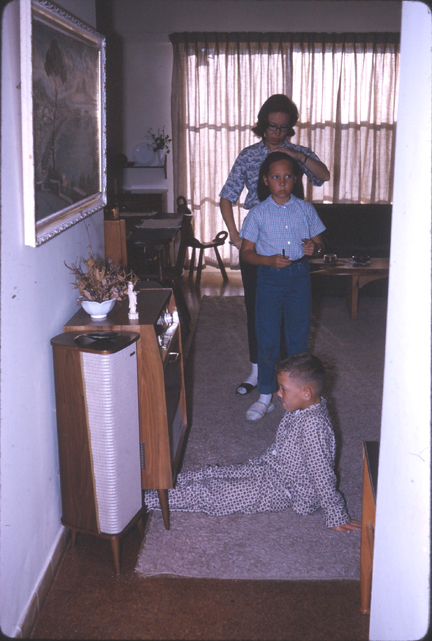 (salamanca collection)

Seven year old Ron Salamanca sits in front of the family radio console as his mother arranges his sister's hair. A life-long Ham/Amature radio operator, Ron reports that he taught himself Morse code, and by eight was able to copy twenty words a minute. That was better than many Navy trained radio operators could do.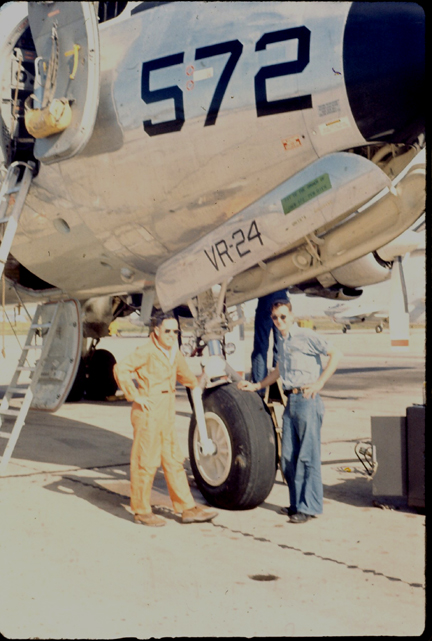 (salamanca)

Two members of the squadron stand at the nose wheel of R6D 572, one of two Douglas R6Ds assigned to VR-24.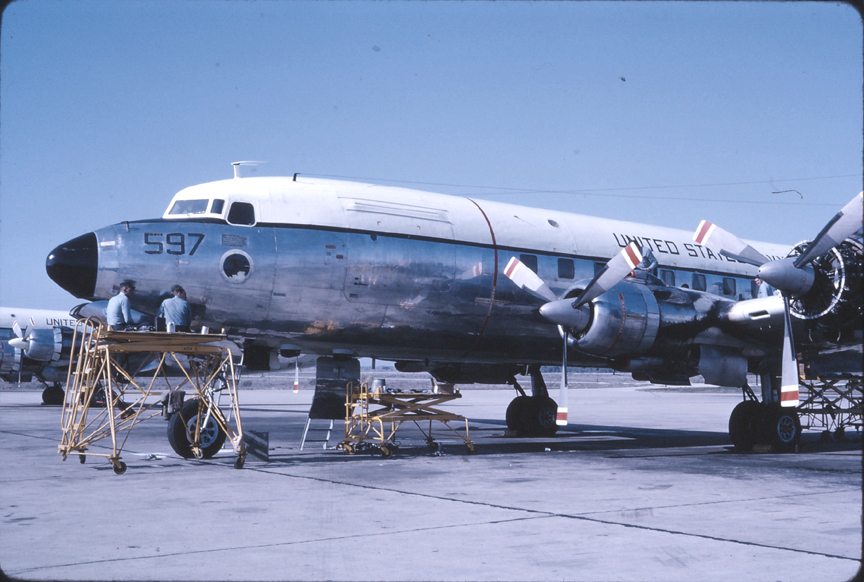 (salamanca)

R6D 597, the other R6D assigned to VR-24.
(salamanca)

This dome houses the air traffic control radar used to guide aircraft, including those of VR-24, approaching or leaving Rota.