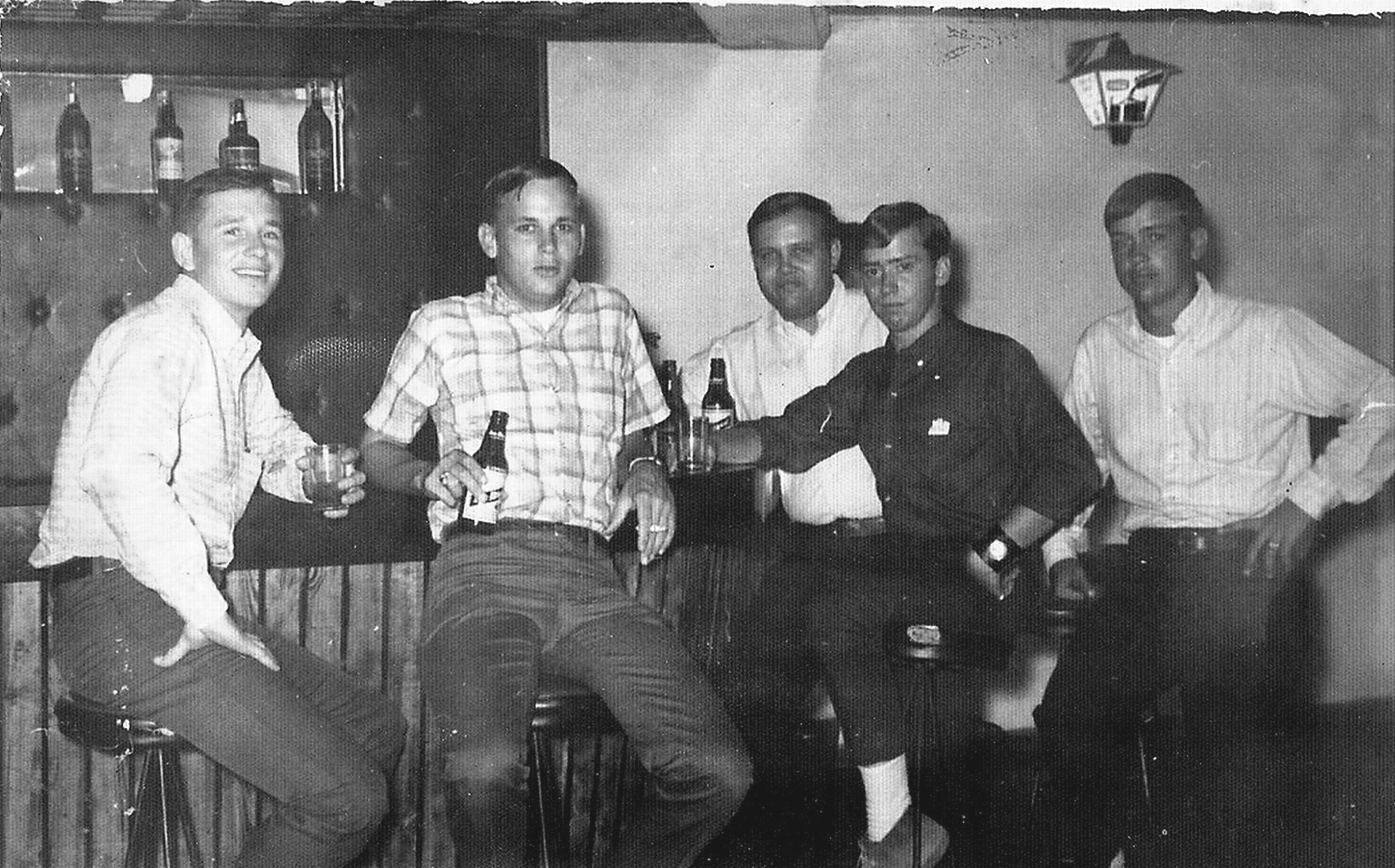 (cassidy collection)

Jim Cassidy, center, and buddies in the Ago-Go Bar in Rota. Photo; 1969. L-R: Reed, Larry Hummel, Jim Cassidy, Bill Hendrickson, Glen Walker.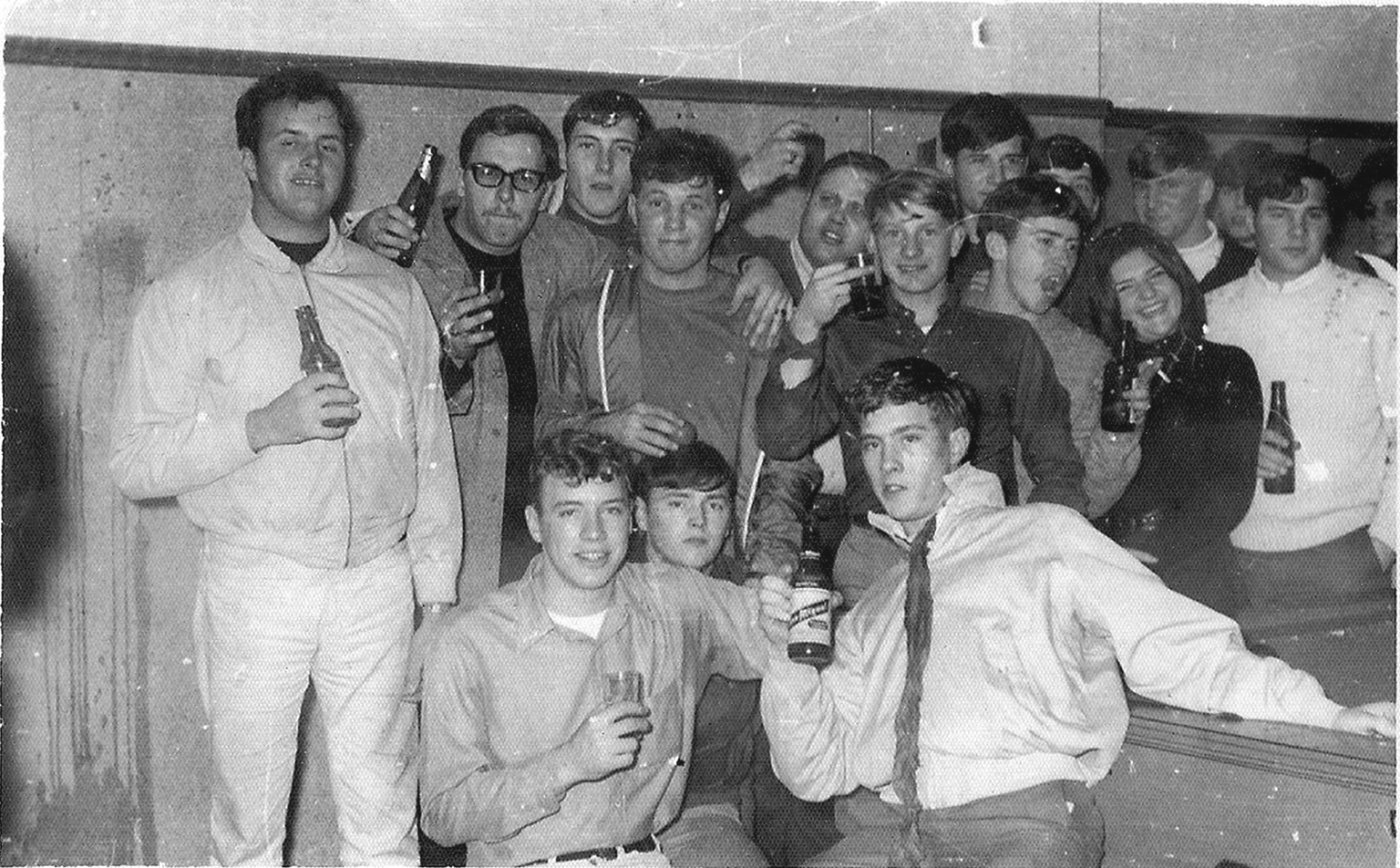 (cassidy collection)

New Year's Eve celebration at the Crazy Cat Club in Rota, December 31, 1969. Front Row L-R: Johns, Cortne, Jack Tanner. Back Row L-R: Lang, unknown, Larry Wilson, Dick Winters, Jim Cassidy, Whitey Whitfield, George Cope, Bill Hendrickson, Bob Richardson, Nancy, Chipper Sheehan, Rick MUessner, Ginny, Skip Buchior.