Next Page

Go Direct to Rota Scrapbook Page (1), (2), (3) (4) (5) (6) (7) (8) (9) (10) (11) (12) (13)\ (14) (15) (16) (17) (18) (19) (20) (21) (22) (23) (24) (25) (26) (27)(28)
(30)
Return to Scrapbook Page One
Return to Home Page
Kent Wagoner and his wife moved to Rota when VR-24 relocated there in 1963. The photos on this page appear to reflect their impressions of Rota and the surrounding area.

Anyone who has photos, stories, and material they wish to share is encouraged to send them to Dick Prather, Webmaster/Editor of the VR-24 website.
(wagoner)

A view of a Spanish ferry, probably same as the one Kent and Brenda Wagoner rode when they drove from Port Lyautey to Rota.

(wagoner)

An unusual view of Gibraltar, apparently taken from somewhere on the coast of Spain west of the famous Rock.
(wagoner)

This photo shows the Cape Hart style Navy house where the Wagoners lived while in Roata.

(wagoner)

The base at Rota is a Spanish military base, on which U.S. Navy is a tenant. As such it was not unusual to have to wait for a Spanish freight train to pass over a grade crossing as it made its way along a track on the base.
(wagoner)

Absent location info, this photo probably shows a tanker tied up in the port of Cadiz, about ten miles from the base at Rota.

(wagoner)

One of many monuments in southern Spain.
(wagoner)

This photo shows a narrow street, typical in the older part of Rota.

(wagoner)

No visit to Spain would be complete without taking in that nation's best known form of dance.
(wagoner)

The bullring in El Puerto de Santa Maria, Rota, Spain.

(wagoner)

This photo appears to show the final scene from Spain's second most popular performance art, bullfigting. Arguably, the most popular would be football, otherwise know as soccer.
(wagoner)

No information was provided for this photo, but the ornate facade of this building is quite likely familiar to those who served with VR-24 in Rota.

(wagoner)

No information was given, but these young lads appear to be some sort of street entertainment group.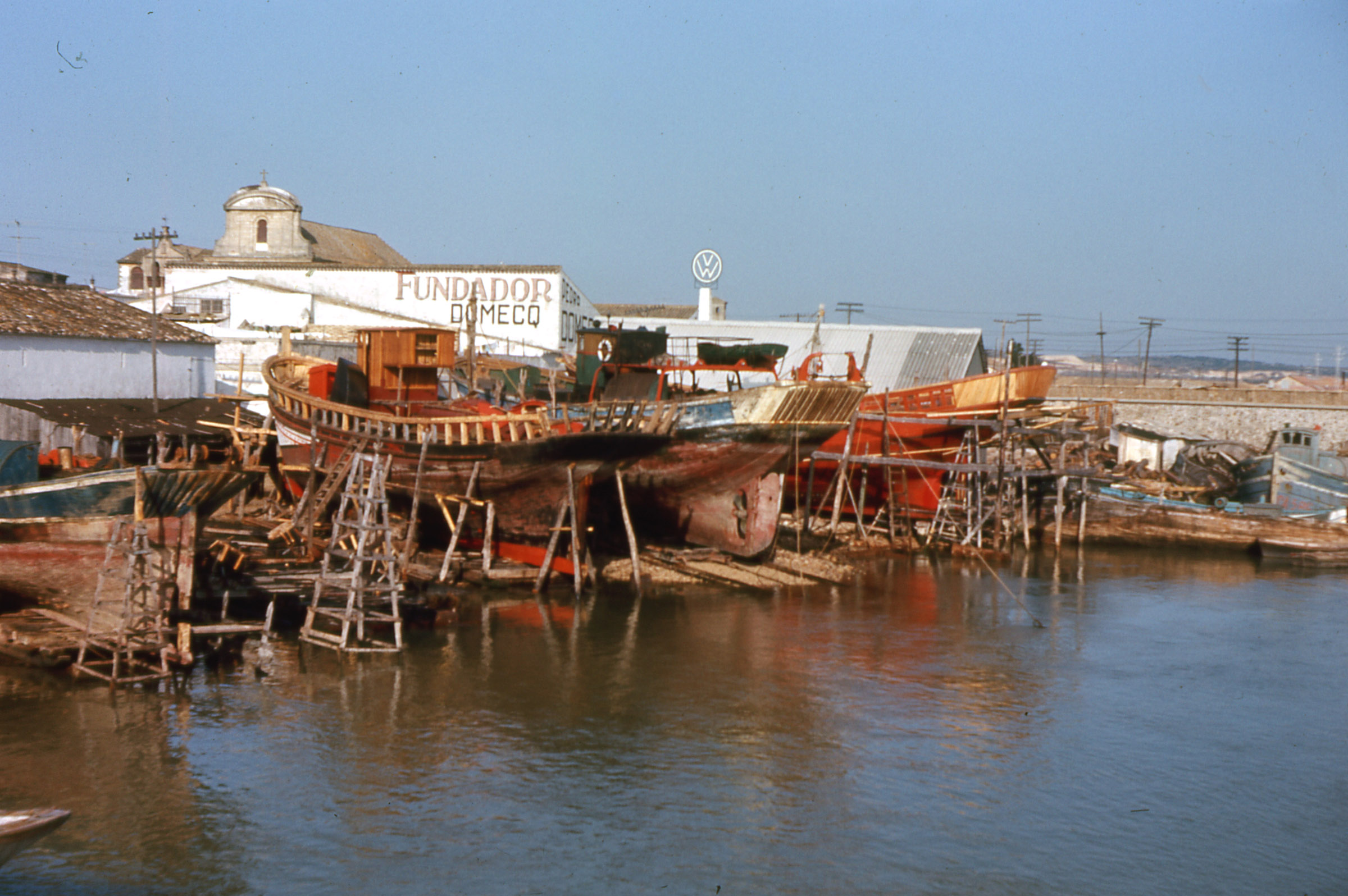 (wagoner)

This boatyard in Rota harbor provided a picturesque and popular scene for photographers.
Top of Page

Next Page

Go Direct to Rota Scrapbook Page (1), (2), (3) (4) (5) (6) (7) (8) (9) (10) (11) (12) (13)\ (14) (15) (16) (17) (18) (19) (20) (21) (22) (23) (24) (25) (26) (27)(28) (30)

Return to Scrapbook Page One

Return to Home Page
Copyright © 2002 VR-24 Association