Next Page

Go Direct to Rota Scrapbook Page (1), (2), (3) (4) (5) (6) (7) (8) (9) (10) (11) (12) (13)\ (14) (15) (17) (18) (19) (20) (21) (22) (23) (24)(25)

(26)(27) (28)(29) (30)

Return to Scrapbook Page One

Return to Home Page
The photos below are also from Ernie Gasaway's collection. The photos on this page show Ernie and friends endulging some of the equestrian opportunities at Rota.

Anyone who has photos, stories, and material they wish to share is encouraged to send them to Dick Prather, Webmaster/Editor of the VR-24 website.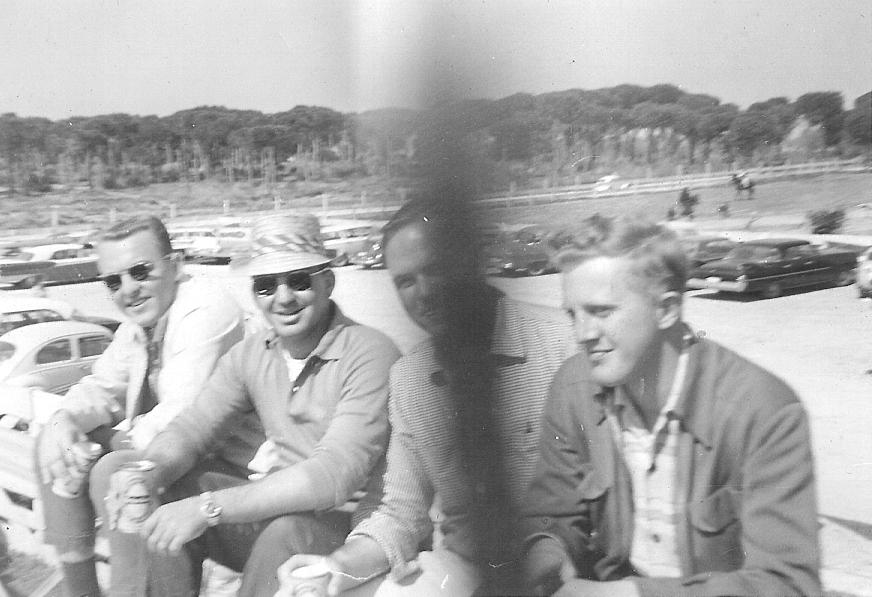 (gasaway)

A great day for a rodeo. A lineup of spectators (l-r) Unknown, Allen "Bo" Searson, Jerry "Broodsow" Snyder, Donald "Whitey" Anason.
(gasaway)

Looks like a lineup of particapants.

(gasaway)

Horse and rider just out of the chute!
Top of Page

Next Page

Go Direct to Rota Scrapbook Page (1), (2), (3) (4) (5) (6) (7) (8) (9) (10) (11) (12) (13)\ (14) (15) (17) (18) (19) (20) (21) (22) (23) (24)(25)(26)(27) (28)(29) (30)

Return to Scrapbook Page One

Return to Home Page
Copyright © 2002 VR-24 Association