Next Page

Go Direct to Rota Scrapbook Page (1), (2), (4) (5) (6) (7) (8) (9) (10) (11) (12) (13) (14) (15) (16) (17) (18) (19) (20) (21) (22) (23) (24)(25)

(26)(27) (28)(29) (30)

Return to Scrapbook Page One

Return to Home Page
Additional photos contributed by Ray Schenone who served with VR-24 in Rota from 1963 to 1965.

Anyone who has photos, stories, and material they wish to share is encouraged to send them to Dick Prather, Webmaster/Editor of the VR-24 website.
(schenone)

This view of Rota from the breakwater gives the feeling that the town has been there a long time.

(schenone)

This plaza in the town of Rota has a traffic director on duty, whether the flow of traffic warrants it, at least at the time when the photo was taken. Three-wheel motorcycle carts like the one shown parked are probably more practical than those powered by four-legged burros, but have less character.
(schenone)

Foot traffic in downtown Rota includes two U.S.N. sailors. It's a guess, but the fact they are in uniform and in town, they may well be on Shore Patrol duty. The SP brazzard (arm band) would be worn on the right sleeve, not visible in this

(schenone)

A couple of shapely young women add interest to the the Rota promenade.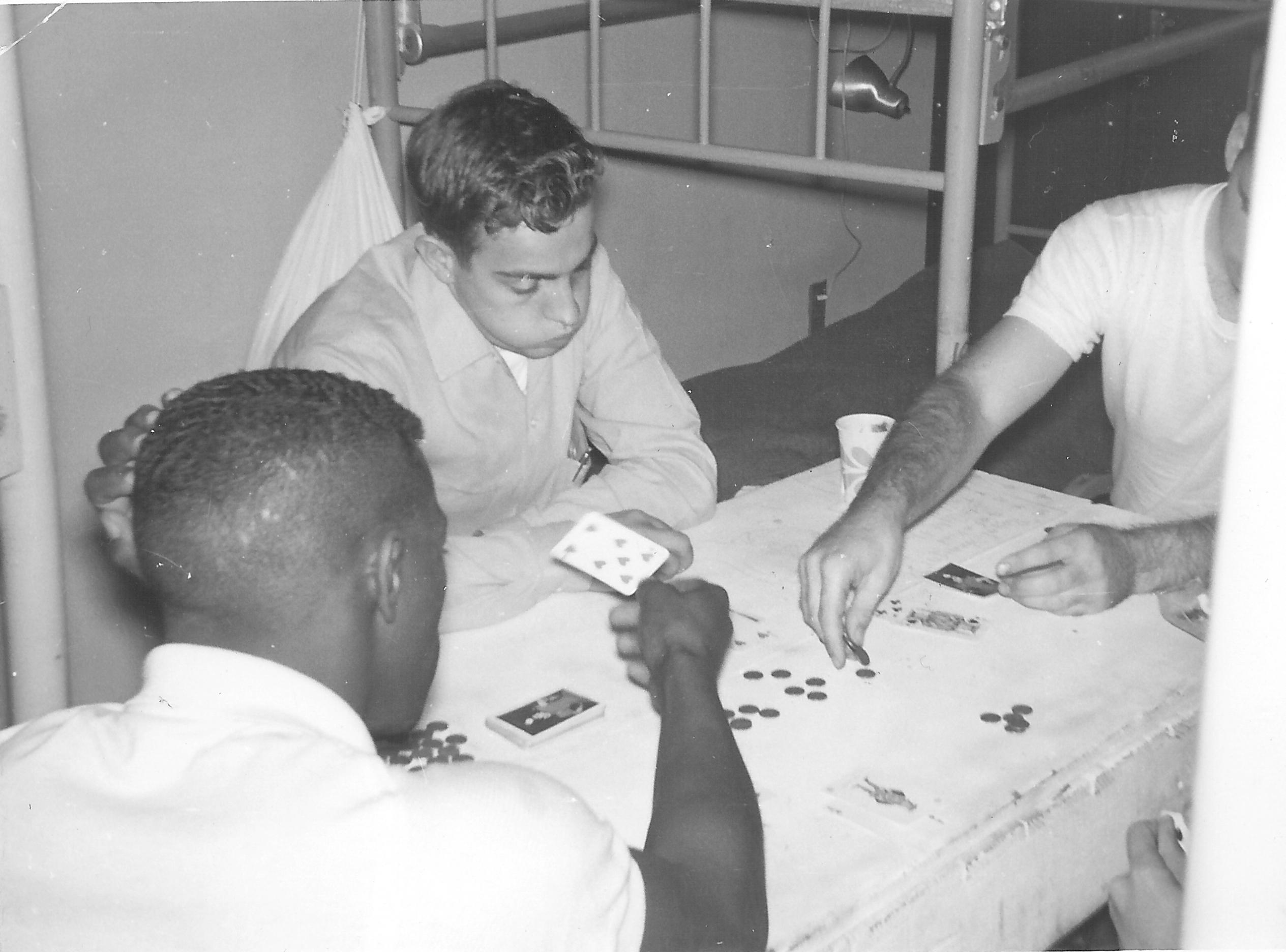 (schenone)

For a break in the life of adventure, it was usually possible to stir up a game of chance in the barracks.
Top of Page

Next Page

Go Direct to Rota Scrapbook Page (1), (2), (4) (5) (6) (7) (8) (9) (10) (11) (12) (13) (14) (15) (16) (17) (18) (19) (20) (21) (22) (23) (24)(25)(26)(27) (28)(29) (30)

Return to Scrapbook Page One

Return to Home Page
Copyright © 2002 VR-24 Association