Next Page

Go Direct to Rota Scrapbook Page (1), (2), (3) (4) (5) (6) (7) (8) (9) (10) (11) (12) (13) (15) (16) (17) (18) (19) (20) (21) (22) (23) (24)(25)

(26)(27) (28)(29) (30)

Return to Scrapbook Page One

Return to Home Page
The photos below are also from Ernie Gasaway's collection. The photos on this page were taken during one of Ernie's trips to Gibraltar.

Anyone who has photos, stories, and material they wish to share is encouraged to send them to Dick Prather, Webmaster/Editor of the VR-24 website.
(gasaway)

Interesting street scene in the town of Gibraltar. Of note is the different mix of autos. An editor's guess is that the autos visible are, a Mercedes on the left, and a Spanish Seata on the right.

(gasaway)

An interesting structure of unknown architecture tucked away in the back streets of Gibraltar.
(gasaway)

A view of the Royal Navy's Mediterranean Fleet tied up along the Gibraltar mole/breakwater.

(gasaway)

Another view from the road up on the Rock. This view appears to show the British Navy's base at Gibraltar.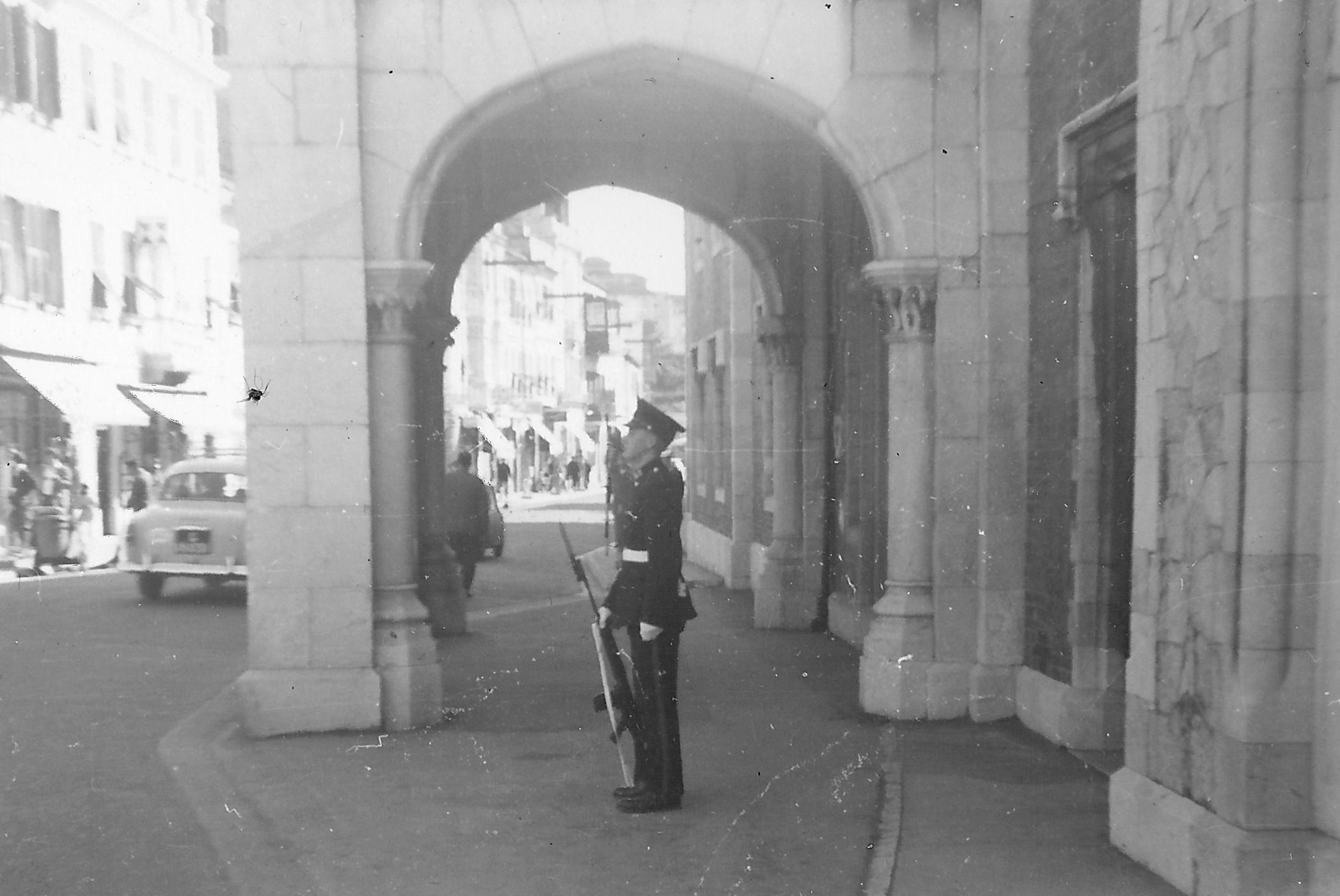 (gasaway)

A British Royal Marine stands guard outside the Royal Navy's Headquarters in downtown Gibraltar.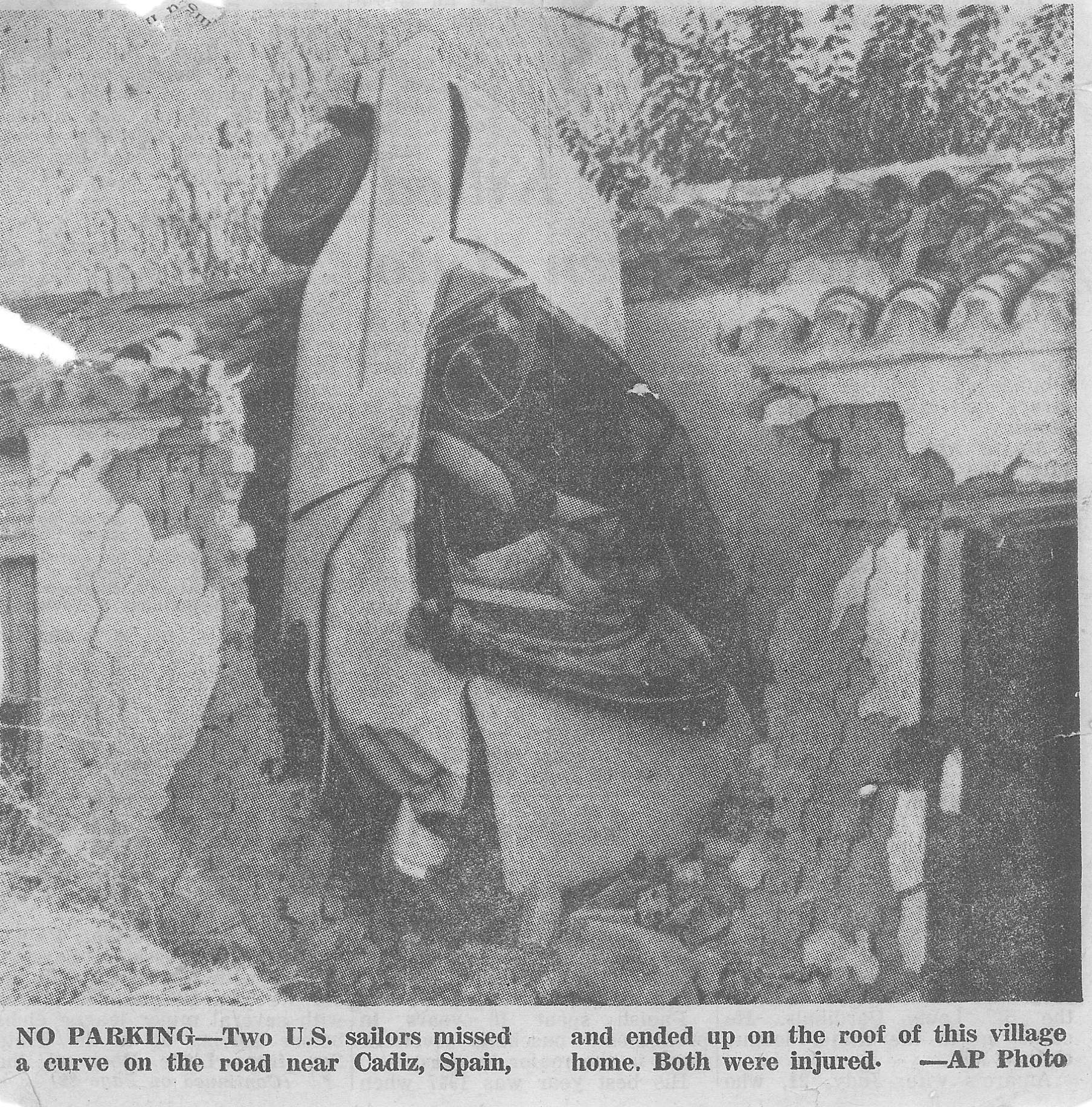 (gasaway)

Not all sojourns into the towns around Rota ended safely. The caption under this photo, probably from the Rota base paper, needs no clarification.
Top of Page

Next Page

Go Direct to Rota Scrapbook Page (1), (2), (3) (4) (5) (6) (7) (8) (9) (10) (11) (12) (13) (15) (16) (17) (18) (19) (20) (21) (22) (23) (24)(25)(26)(27) (28)(29) (30)

Return to Scrapbook Page One

Return to Home Page
Copyright © 2002 VR-24 Association