The photo below is from the collection of Ed Pawlik whose father-in-law, John McCarthy, served with VR-24 during the 1955 timeframe.

Anyone who has photos, stories, and material they wish to share is encouraged to send them to Dick Prather, Webmaster/Editor of the VR-24 website.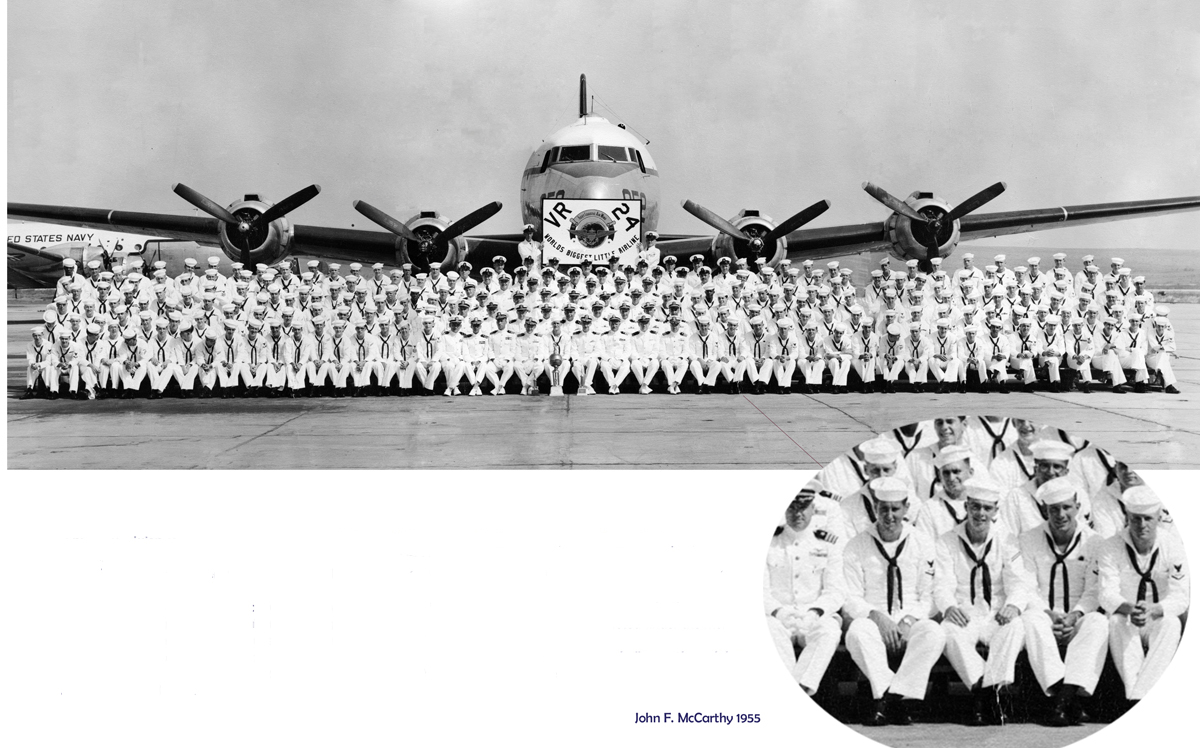 (U.S. Navy photo, pawlik collection)

This photo dates from 1955, during the period when John F McCarthy was assigned to the squadron. The occasion for this squadron formation photo is unknown. It could have been to celebrate the award of the unidentified trophy visible at the feet of the sailor in the front row, center of the formation. As shown in the insert, John (Jack) McCarthy is in the front row, two places to the right of the group of officers. Assistance in identifying others in this photo, or verifying the date and occasion on which it was taken would be appreciated.
Top of Page

Next Page

Go Direct to Port Lyautey Scrapbook Page (1), (2), (3), (4), (5), (6) (7), (8), (9), (10), (11), (12), (13), (14), (15), (16), (17), (18), (19), (20), (21), (22), (23), (24), (26), (27), (28), (29), (30), (31), (32), (33), (34), (35), (36), (38), (39),

Return to Scrapbook Page One

Return to Home Page
Copyright © 2002 VR-24 Association