The photos on this page are from the collections of Kent Wagoner, Dick Prather, Bill Miller.

Anyone who has photos, stories, and material they wish to share is encouraged to send them to Dick Prather, Webmaster/Editor of the VR-24 website.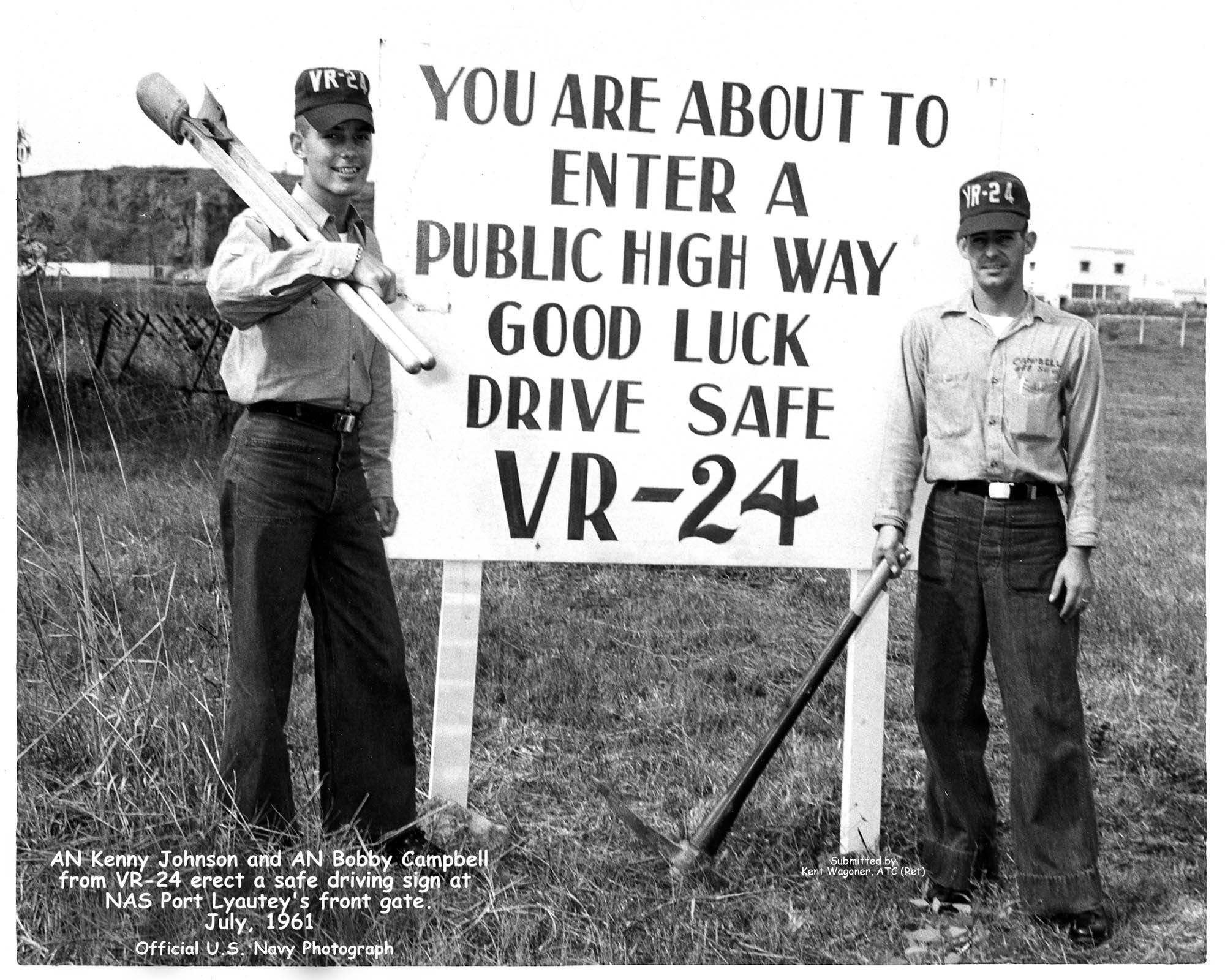 (USN photo wagoner collection)

Airman (AN) Kenny Johnson and AN Bobby Campbell with tools they used to erect the sign next to the front gate to NAS Port Lyautey.
(prather collection)

AMS3 Floyd Harden and AT3 Dick Prather on porch of VR-24 barracks, Port Lyautey, March 1958.

(prather)

AL3 Joe Gish, alias "Old Salt" with cup of coffee in VR-24 barracks, Port Lyautey, 1959.
(miller)

AL3 Joe Randal,flight radioman, and ADR1 Vossberg, plane captain, appear to be taking a break from their inflight duties and sitting the passenger cabin of a squadron R5D.

(prather)

LT Fred Koch sits in the 'front office' during a flight in a squadron R5D, 1958.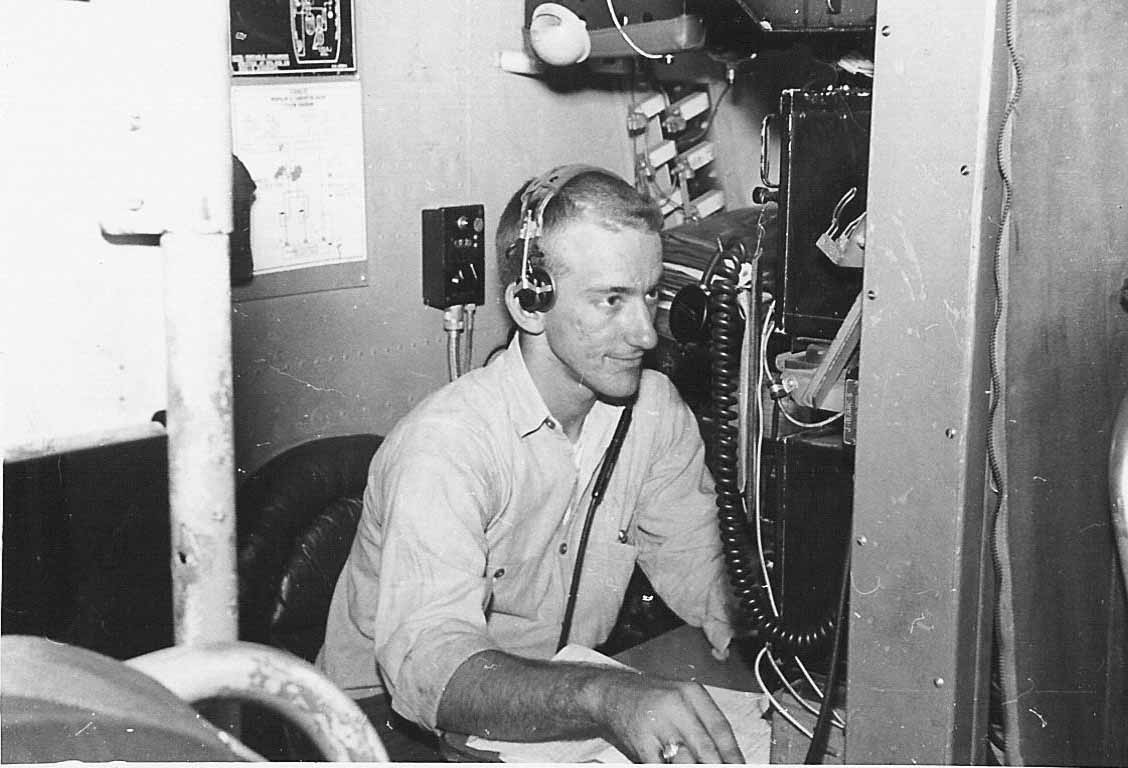 (prather collection)

AT2 Dick Prather 'sits the circuit' as radioman on a squadron R5D aircraft, 1959.
Top of Page

Next Page

Go Direct to Port Lyautey Scrapbook Page (1), (2), (3), (4), (5), (6) (7), (8), (9), (10), (11), (12), (13), (14), (15), (16), (17), (18), (19), (20), (21), (22), (23), (24), (26), (27), (28), (29), (30), (31), (32), (33), (34), (35), (36), (37), (38),

Return to Scrapbook Page One

Return to Home Page
Copyright © 2002 VR-24 Association