Go Direct to Port Lyautey Scrapbook Page (1), (2), (3), (4), (5), (6) (7), (8), (9), (10), (11), (12), (13), (14), (15), (16), (17), (18), (19), (20), (21), (22), (23), (24), (26), (27), (28), (29), (30), (31), (32), (33), (34), (35), (37), (38), (39), (40), (41), (42), (43), (44), (45), (46), (47), (48), (49), (50), (51), (52), (53),

Return to Scrapbook Page One

Return to Home Page
Aviation Electrician Mate, Bill Dattola served with VR-24 Port Lyautey from 1959 to 1961. The photos below from his collection.

Anyone who has photos, stories, and material they wish to share is encouraged to send them to Dick Prather, Webmaster/Editor of the VR-24 website.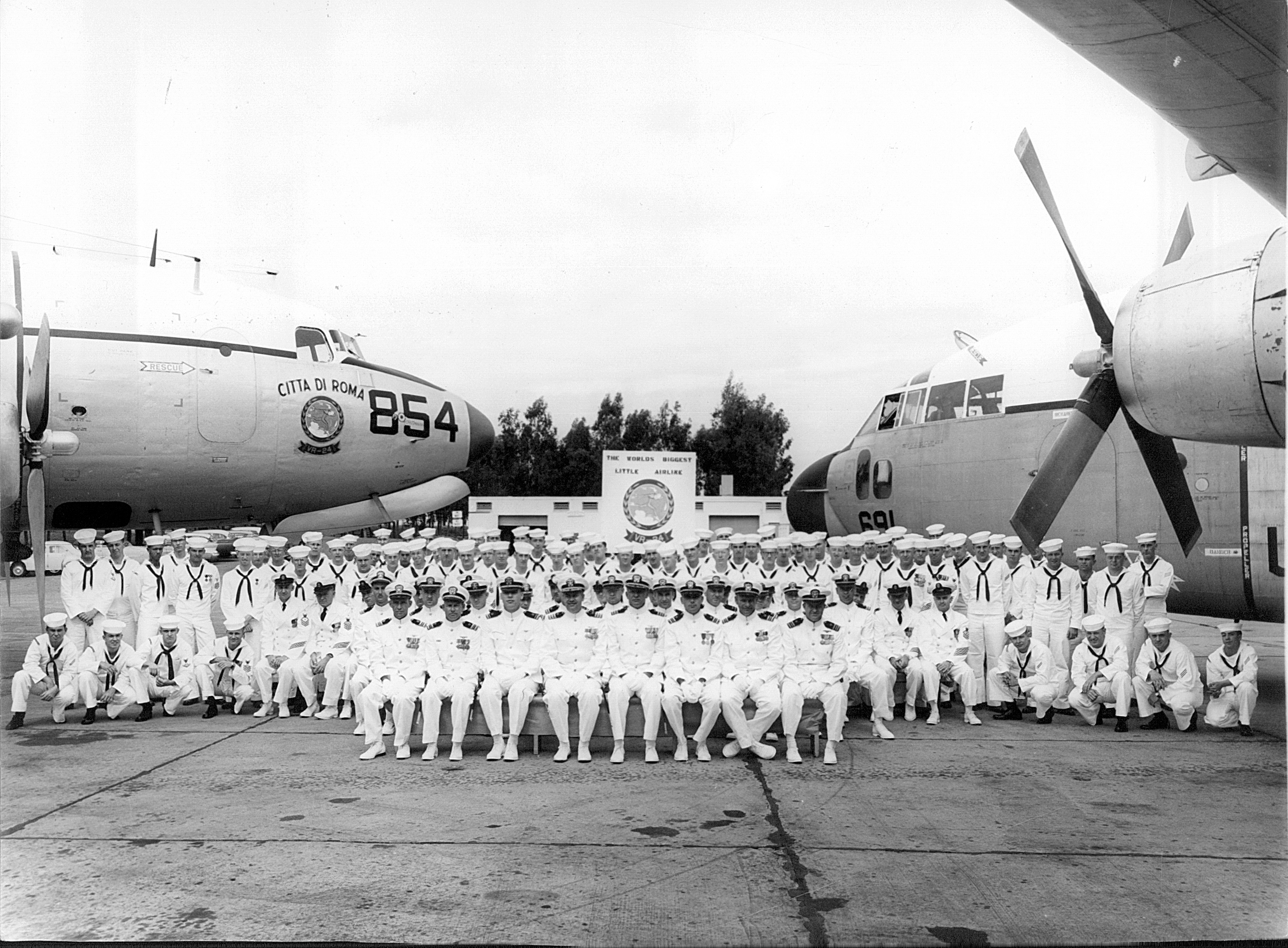 (U.S. Navy photo)

This squadron photo was most likely taken in the summer of 1961 during which time VR-24 operated both Douglas R5D and Fairchild R4Q2 aircraft shown here.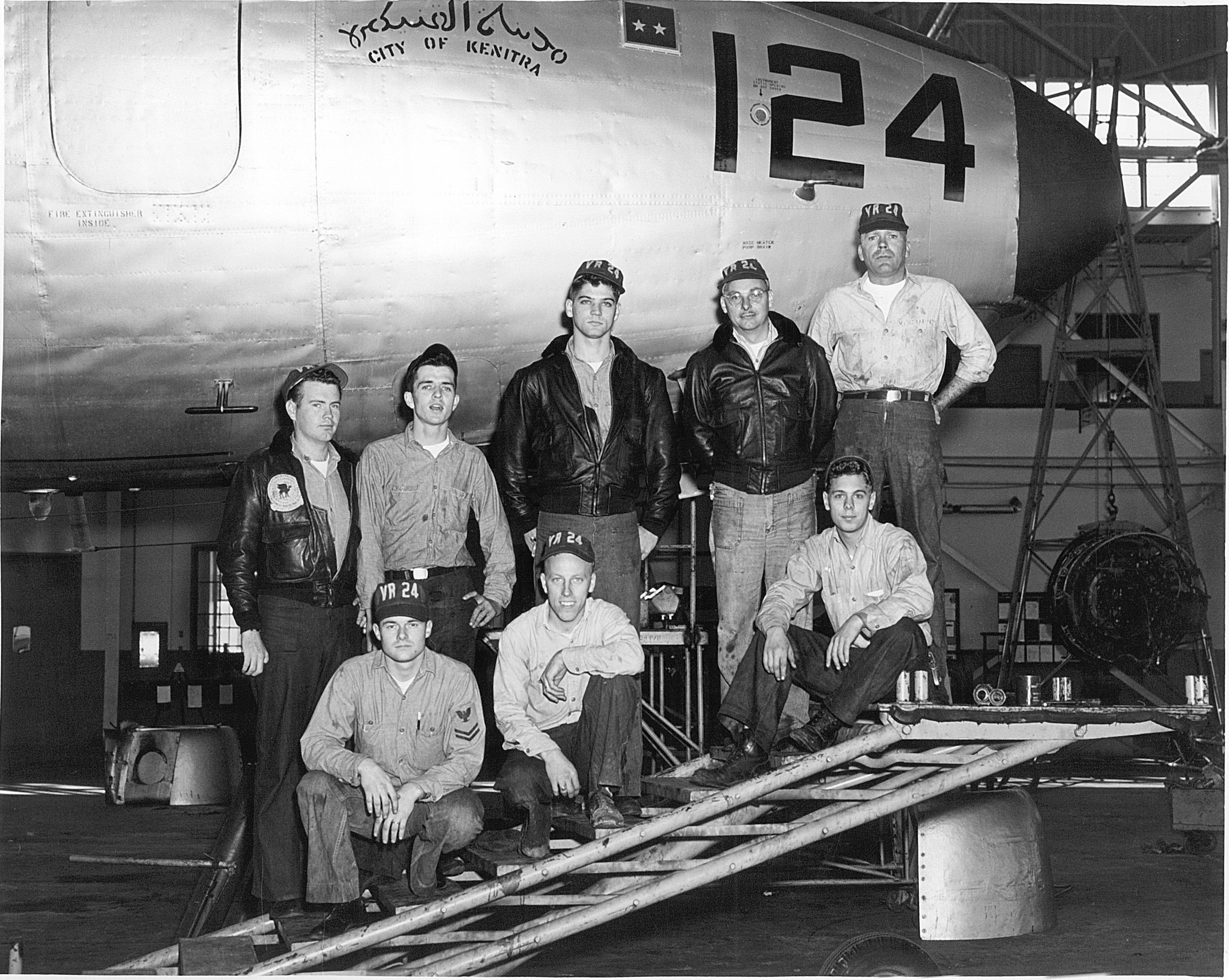 (dattola collection)

The occasion for this photo and the exact order of those shown is unknown. Bill Dattola is seated to the lower right while William A. Moore is kneeling center. Others include; Donovan, Collier, Mowatski, and Mac.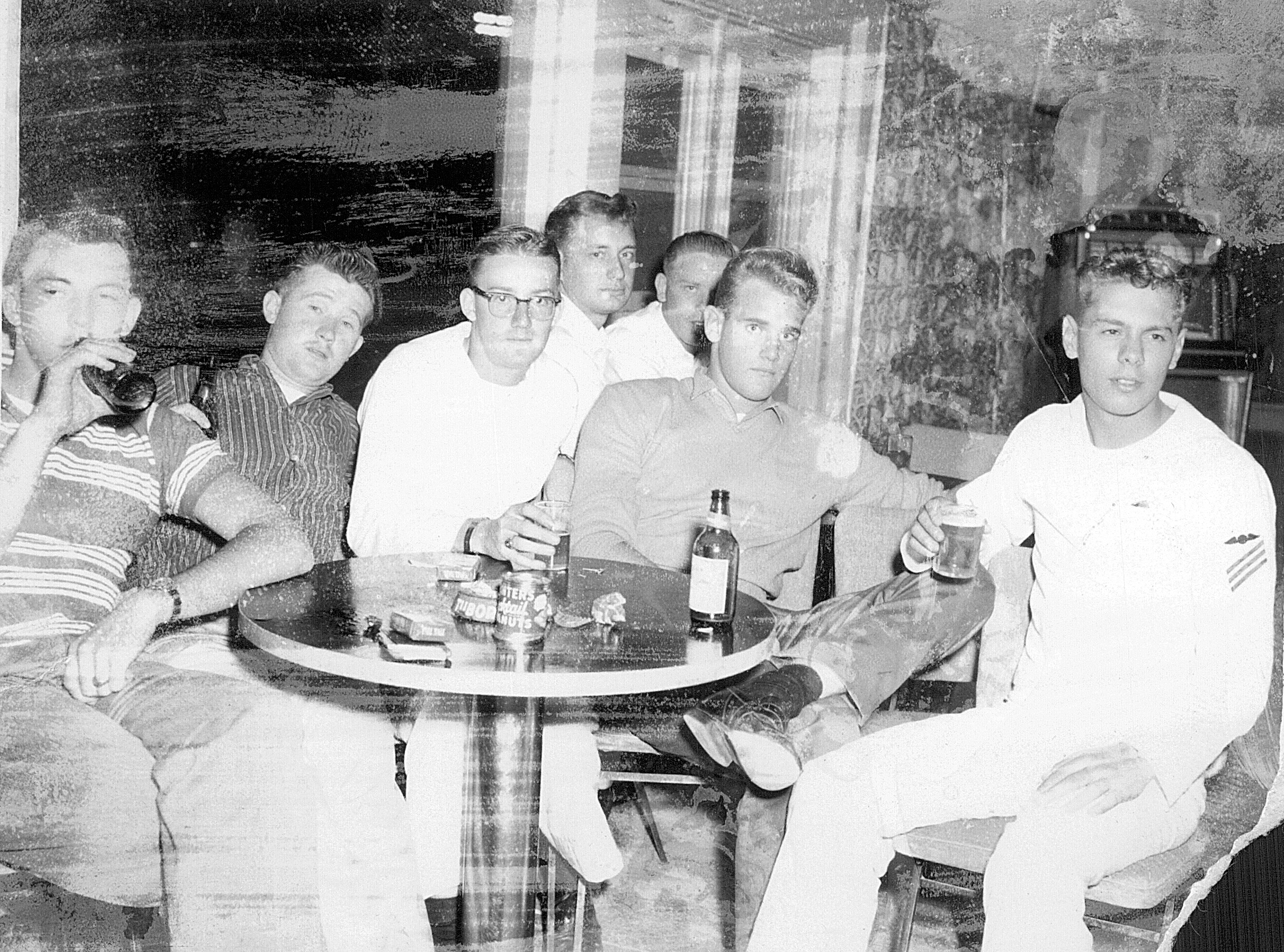 (dattola collection)

The Enlisted Men's club on base at Port Lyautey was an ever popular place. Bill Dattola is seated to the right in this photo dating from 1959. Help in identifying others shown here would be appreicated.
(dattola)

One of the senior petty officers in the VR-24 Electric Shop, Aviation Electricain Mate, Ward Senteney.

(dattola)

Some squadron member's families came to Port Lyautey with them. Most have reported how much they enjoyed the experience. Here are AE1 Senteney's three children who had the opportunity to live in Morocco.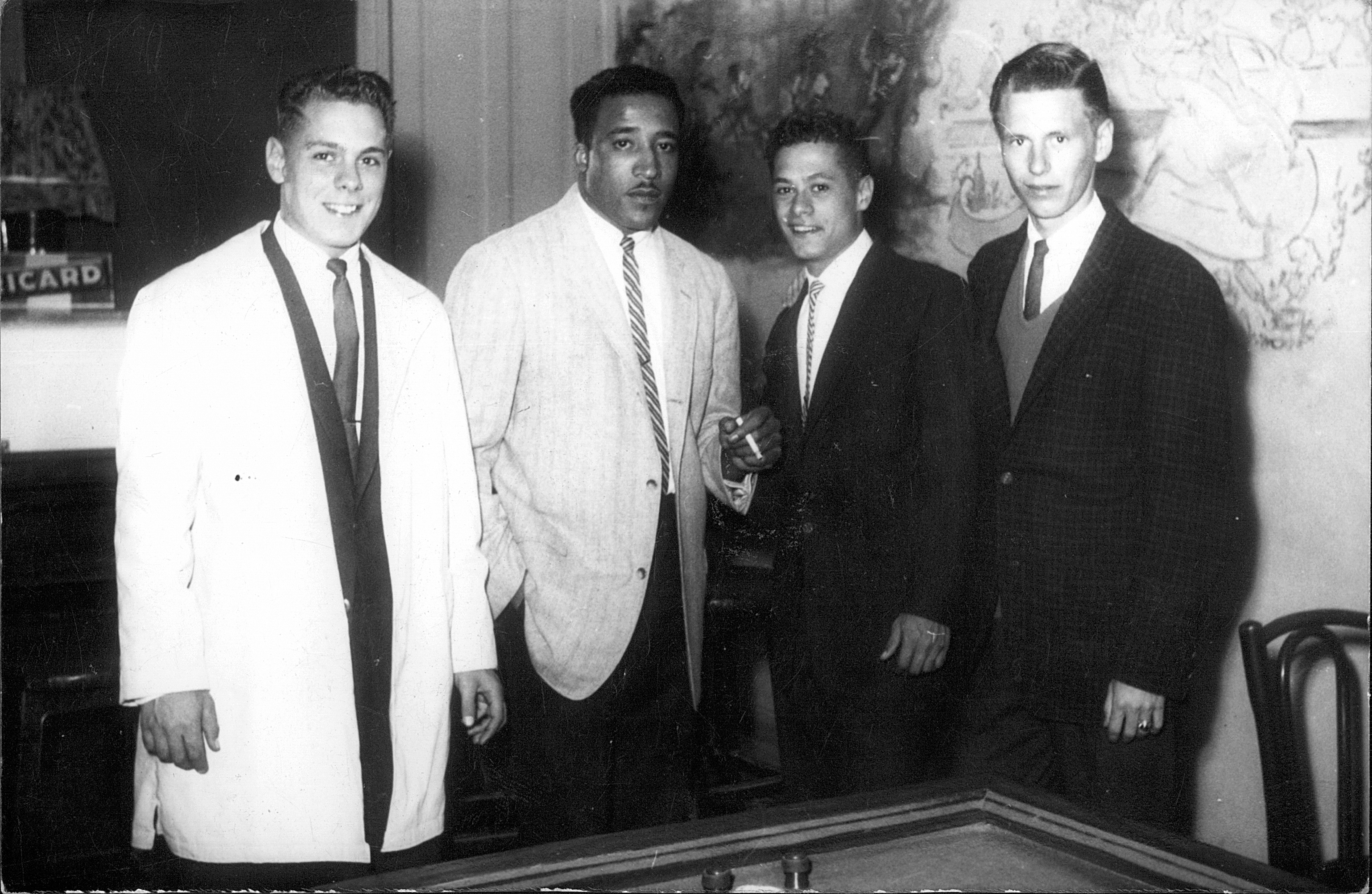 (dattola)

Having had a French military presence long before the U.S. Navy arrived, the town of Kenitra, or Port Lyautey, had its share of bars. Most sailors, including those assigned to VR-24 had their favorites. This photo shows Bill Dattola, Cecil Washington, Bill's brother, Paul Dattola, and an unidentified member of VR-24 in a bar in Kenitra.
(dattola collection)

Bill Dattola clowns for the camera in another Kenitra bar with the proprietess, her two daughters, and the family pet.

(dattola collection)

Those who flew as pilots and aircrew while in VR-24 soon learned that no matter where they went there were always bars where they could find refreshments and female company. Here, Aviation Electronics Technician Markowitz and Bill Dattola share drinks with two women in a bar during a layover in Athens Greece.
(dattola)

Though the Douglas R5D had an excellent safety record, VR-24 lost two in 1960 while Bill Dattola was in the squadron. After R5D 56521 crashed in Spain in March 1960, R5D 56518 crashed in August while on a training mission from Port Lyautey. All eight pilots and crew escaped, but as this photo shows, very little was left of the aircraft.

(dattola)

The aftermath of the crash of R5D 56518. More details on these and other losses are contained in the Accidents Pages of the VR-24 web site.
Top of Page



Go Direct to Port Lyautey Scrapbook Page (1), (2), (3), (4), (5), (6) (7), (8), (9), (10), (11), (12), (13), (14), (15), (16), (17), (18), (19), (20), (21), (22), (23), (24), (26), (27), (28), (29), (30), (31), (32), (33), (34), (35), (37), (38), (39), (40), (41), (42), (43), (44), (45), (46), (47), (48), (49), (50), (51), (52), (53),

Return to Scrapbook Page One

Return to Home Page
Copyright © 2002 VR-24 Association