The photos on this page are from the collection of Matt Wick. Matt was assigned to VR-24 in Port Lyautey during the period 1957 to 1959. His photos include good shots of aircraft in maintenance and sites around the base and town of Kenitra/Port Lyautey.

Anyone who has photos, stories, and material they wish to share is encouraged to send them to Dick Prather, Webmaster/Editor of the VR-24 website.
(wick)

R5D 39120 nosed into the hangar for maintenance, 1957.

(wick)

R5D 50863 in maintenance, Port Lyautey, 1957.
(wick)

R5D 56518 in maintenance. This aircraft flew rescue missions following the Agadir earthquake in March 1960 and was subsequently lost in a crash across the river from NAS Port Lyautey in August 1960.

(wick)

AT2 Matt Wick gives ATAN Nelson Flagg some OJT. This photo from 1958 appears to have been taken in the AT shop at Port Lyautey.
(wick)

Three off-duty squadron members ham it up outside the barracks at Port Lyautey. Information on the names of these individuals would be helpful.

(wick)

Another individual whose name is lost to memory. Info on the member shown in this photo dating from 1957 would be helpful.
(wick)

A prominent landscape feature in the French area of the base at Port Lyautey, this water tower was built before the U.S. Navy became tenants in the late 1940s.

(wick)

One of the early structures, and one of the nicest, built by the Seabeas was the Base Chapel.
(wick)

A quiet street scene in Port Lyautey. Date palms, such as these, were popular in Port Lyautey, and throughout Morocco.

(wick)

Contrary to previous reports, this is a Catholic church, one of the few in Port Lyautey. Recent reports indicate that this church is no longer standing.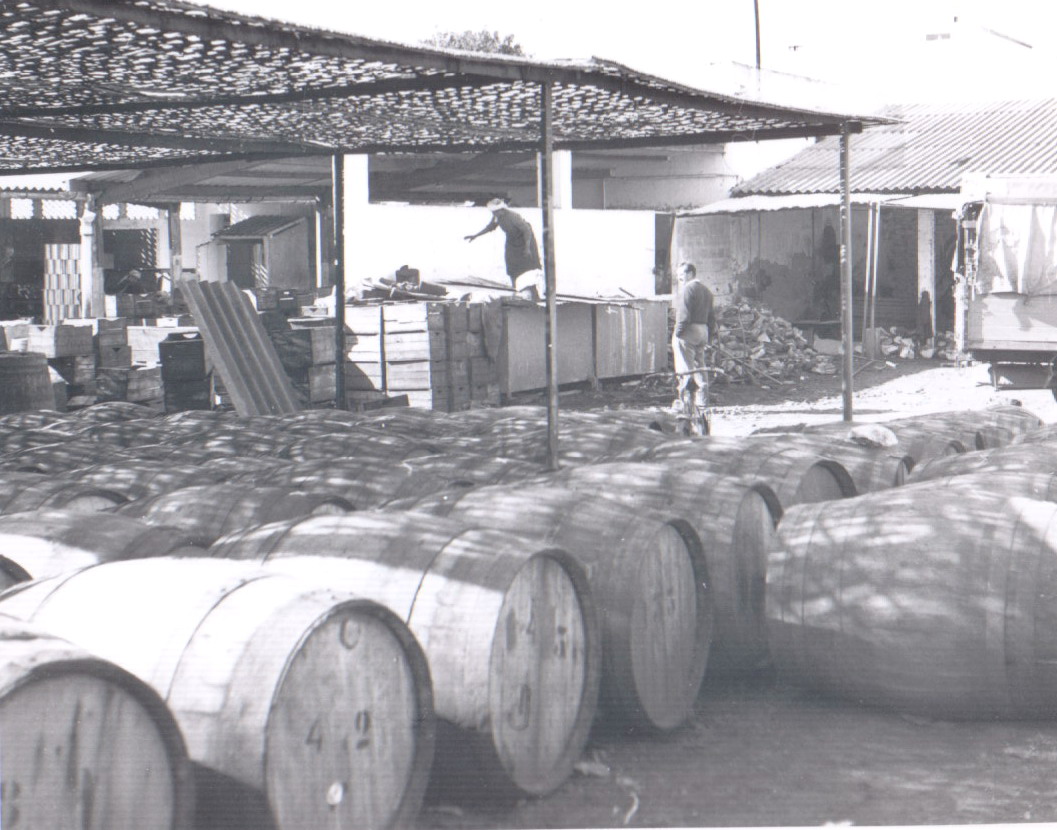 (wick)

It is unlikely that very many VR-24 members found their way to this location, a local winery in Port Lyautey. Most were more interested in the consumption side of the wine industry rather than the production side.
Top of Page

(Next Page),

Go Direct to Port Lyautey Scrapbook Page (1), (2), (3), (4), (5), (6) (7), (8), (9), (10), (11), (12), (13), (14), (15), (16), (17), (18), (19), (20), (21), (23), (24), (25), (26), (27), (28), (29), (30), (31), (32), (33), (34), (35), (36), (37), (38), (39),

Return to Scrapbook Page One

Return to Home Page
Copyright © 2002 VR-24 Association