Next Page

Go Direct to Port Lyautey Scrapbook Page (1), (2), (3), (4), (5), (6) (7), (8), (9), (10), (11), (12), (13), (14), (15), (16), (17), (18), (19), (20), (21), (22), (23), (24), (25), (27), (28), (29), (30), (31), (32), (33), (34), (35), (36), (37), (38), (39), (40), (41), (42), (43), (44), (45), (47), (49), (50), (51), (52), (53), (54),

Return to Scrapbook Page One

Return to Home Page
VR-24 worked and flew hard. However, life in Port Lyautey was not all work and no play. The squadron encouraged and supported a variety of recreation for its members. The photos in the next few pages come from a variety of sources and were taken over several years. They depict squadron personnel, and dependents in some cases, participating in recreational and celebratory events.

Anyone who has photos, stories, and material they wish to share is encouraged to send them to Dick Prather, Webmaster/Editor of the VR-24 website.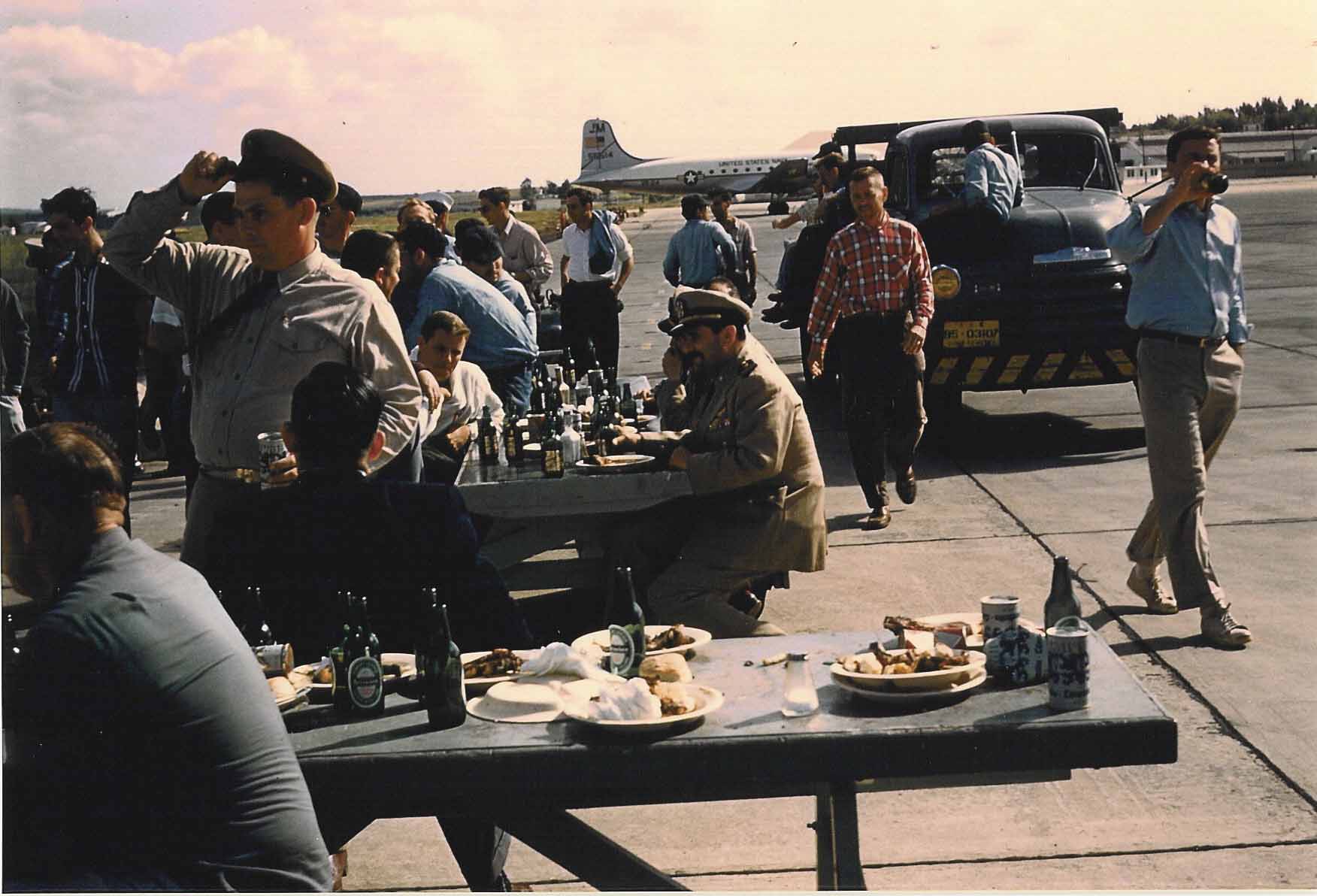 (owen)

Squadron picnics were always popular. This one, which appears to have been held on the outboard side of the squadron ramp, looks to be in its final stages. Officer seated is LCDR Jose Porto, man across table in white shirt is Bill Sarver, squadron Supply Officer. Individual walking with beer is Terry Conroy. Individual walking behind him is LCDR Ray Roberts. Chief Petty Officer lifting his hat is thought to be ATC Toppen. Photo dates from May 1959.
(prather)

The rules of this game of "donkey baseball" are now obscure. Basically, they involve the ability, or lack there of, of the opposing teams to maneuver burros around the playing field. Here, LTJG Carpenter (looks like) delivers a pitch.

(prather)

AB2 Sonni Auguletto has got a hit but needs assistance in mounting up for his run to "first".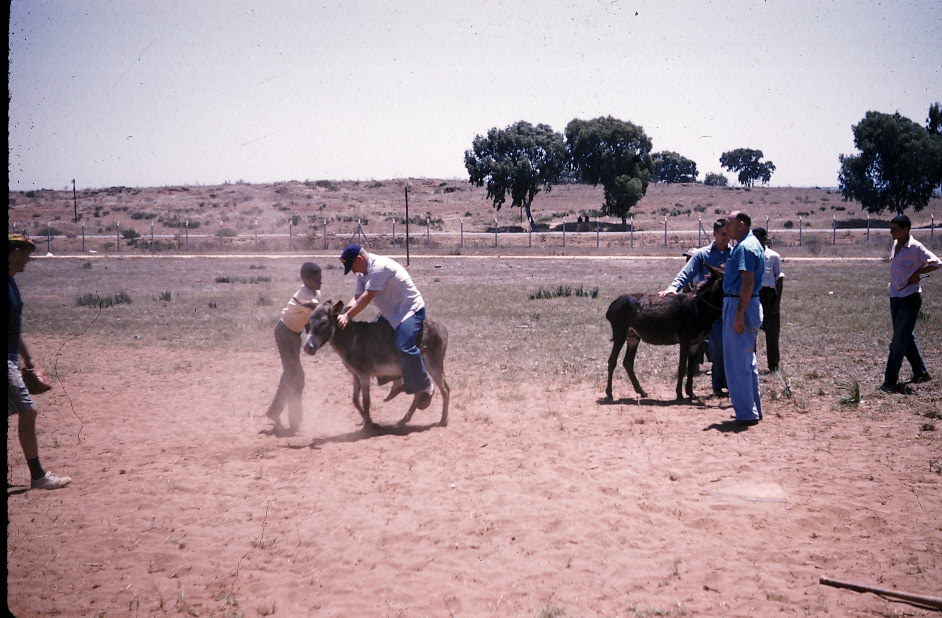 (prather)

It appears that Auguletto is still in need of assistance with his "horsemanship", er.. managing his steed. The three photos above were taken in the summer of 1958.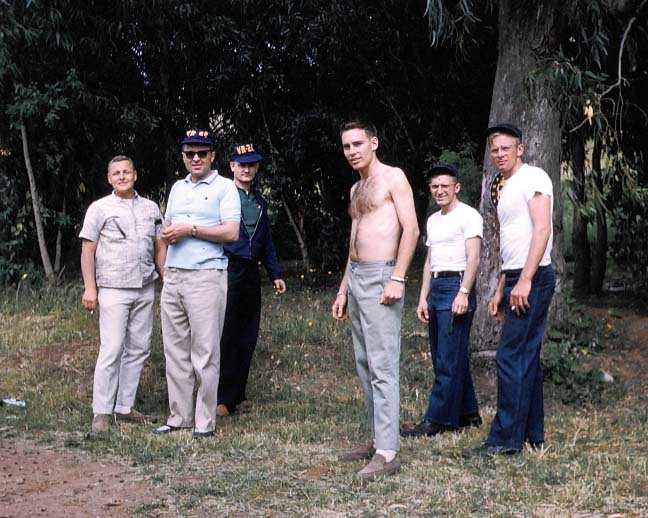 (owen collection)

Tex Zimmel, Phil Jones, Chief Day, Ken Johnson, Roman Ballock, and Melvin Summers at a squadron picnic in the cork forest southeast of Kenitra (1961/1962).
Top of Page

Next Page

Go Direct to Port Lyautey Scrapbook Page (1), (2), (3), (4), (5), (6) (7), (8), (9), (10), (11), (12), (13), (14), (15), (16), (17), (18), (19), (20), (21), (22), (23), (24), (25), (27), (28), (29), (30), (31), (32), (33), (34), (35), (36), (37), (38), (39), (40), (41), (42), (43), (44), (45), (47), (49), (50), (51), (52), (53), (54),

Return to Scrapbook Page One

Return to Home Page
Copyright © 2002 VR-24 Association