Next Page

Go Direct to Port Lyautey Scrapbook Page (1), (2), (3), (4), (5), (6) (7), (8), (9), (10), (11), (12), (13), (14), (15), (16), (17), (18), (19), (20), (21), (22), (23), (24), (26), (27), (28), (29), (30), (31), (32), (33), (34), (35), (37), (38), (39), (40), (41), (42), (43), (44), (45), (46), (47), (48), (49), (50), (51), (53), (54),

Return to Scrapbook Page One

Return to Home Page
Aviation Machinist Mate, Mike Niedzwiiedz served with VR-24 in Port Lyautey from 1961 to 1963. The photos on this page are from his collection made while there.

Anyone who has photos, stories, and material they wish to share is encouraged to send them to Dick Prather, Webmaster/Editor of the VR-24 website.
(niedzwiedz)

ADR3 Mike Niedzwiedz in the summer white uniform of the day.

(niedzwiedz)

Mike Niedzwiedz at his day job, perform maintenance on one of the four Pratt and Whitney R2000 engines powering the R5D.
(niedzwiedz)

This photo of R5D 56549 on the ramp at Port Lyautey documents one among several types of aircraft operated by VR-24 in 1961.

(niedzwiedz)

A different shot shows R5D 91998 and R4Q 691 in the squadron hangar at Port Lyautey.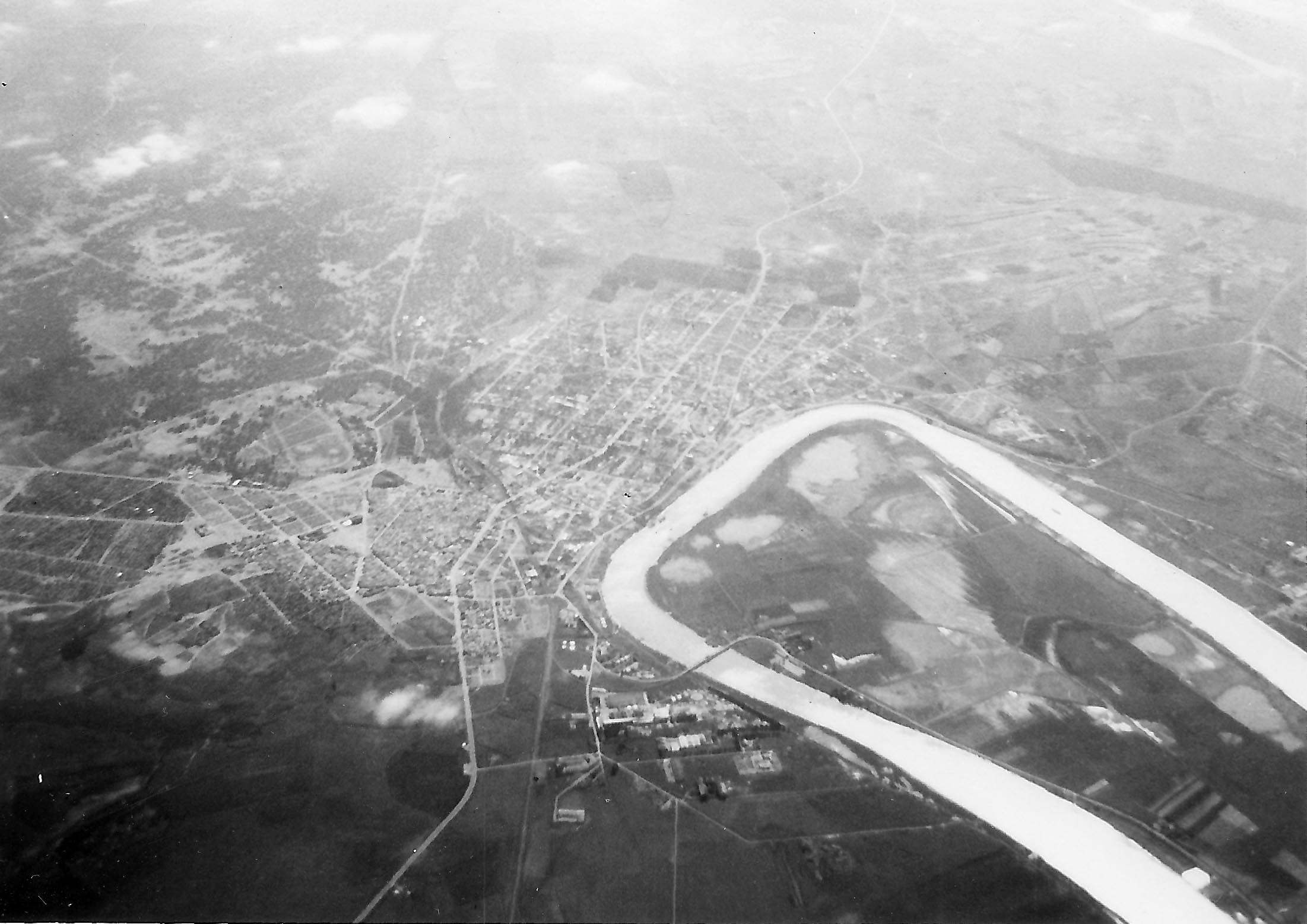 (niedzwiedz)

Aerial view of Kenitra. Not visible in this photo, Naval Air Station Port Lyautey is located in another sharp bend of the river just out of the frame, to the right side of this photo.
(niedzwiedz)

Joe Sainato, Richard Cress and Jerry Myers next to one the recent additions to VR-24's inventory of aircraft, a Lockheed GRV-1 (C-130) Hercules.

(niedzwiedz)

Inflight view of the number four engine on a squadron C-130. Judging from the strip of beach visible in the bottom of the photo this engine shutdown was probably part of a local test flight from Port Lyautey.
Top of Page

Next Page

Go Direct to Port Lyautey Scrapbook Page (1), (2), (3), (4), (5), (6) (7), (8), (9), (10), (11), (12), (13), (14), (15), (16), (17), (18), (19), (20), (21), (22), (23), (24), (26), (27), (28), (29), (30), (31), (32), (33), (34), (35), (37), (38), (39), (40), (41), (42), (43), (44), (45), (46), (47), (48), (49), (50), (51), (53), (54),

Return to Scrapbook Page One

Return to Home Page
Copyright © 2002 VR-24 Association