Next Page

Go Direct to Port Lyautey Scrapbook Page (1), (2), (3), (4), (5), (6) (7), (8), (9), (10), (11), (12), (13), (14), (15), (16), (17), (18), (19), (20), (21), (22), (23), (24), (26), (27), (28), (29), (30), (31), (32), (33), (34), (35), (36), (37), (38), (39), (41), (42), (43), (44), (45), (46), (47), (48), (49), (50), (51), (52), (53), (54),

Return to Scrapbook Page One

Return to Home Page
The photos on this page were contributed by Kent Wagoner who served with VR-24 in Port Lyautey as an Aviation Electronics Technician (AT) from 1961 to 1963 and moved with the squadron to Rota, Spain in 1963. In June 1961 Kent and Brenda Joyce Ashley were married in Port Lyautey and traveled together in Morocco, Italy and Spain.

Anyone who has photos, stories, and material they wish to share is encouraged to send them to Dick Prather, Webmaster/Editor of the VR-24 website.
(wagoner)

The sign most familiar to those who arrive in Port Lyautey, or Kenitra.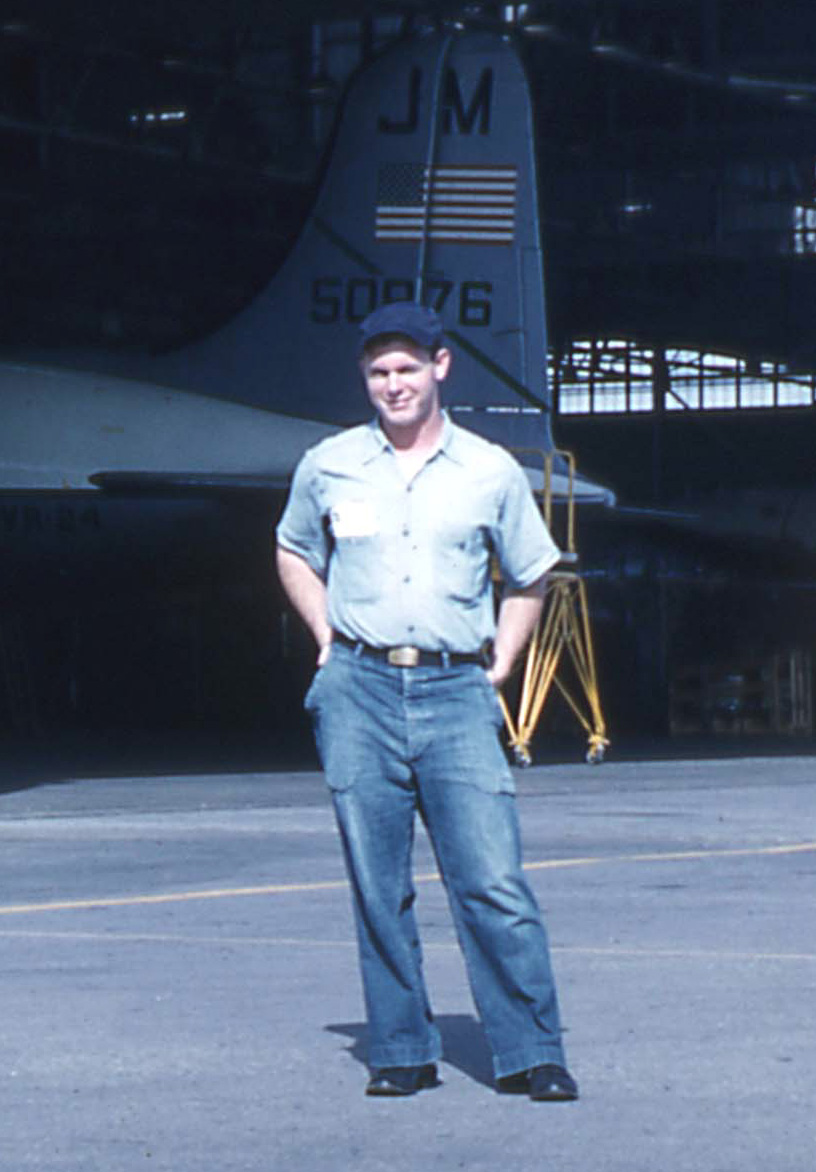 (wagoner)

ATAN Kent Wagoner takes a break outside VR-24 hnagar. R5D 50876 visible in background.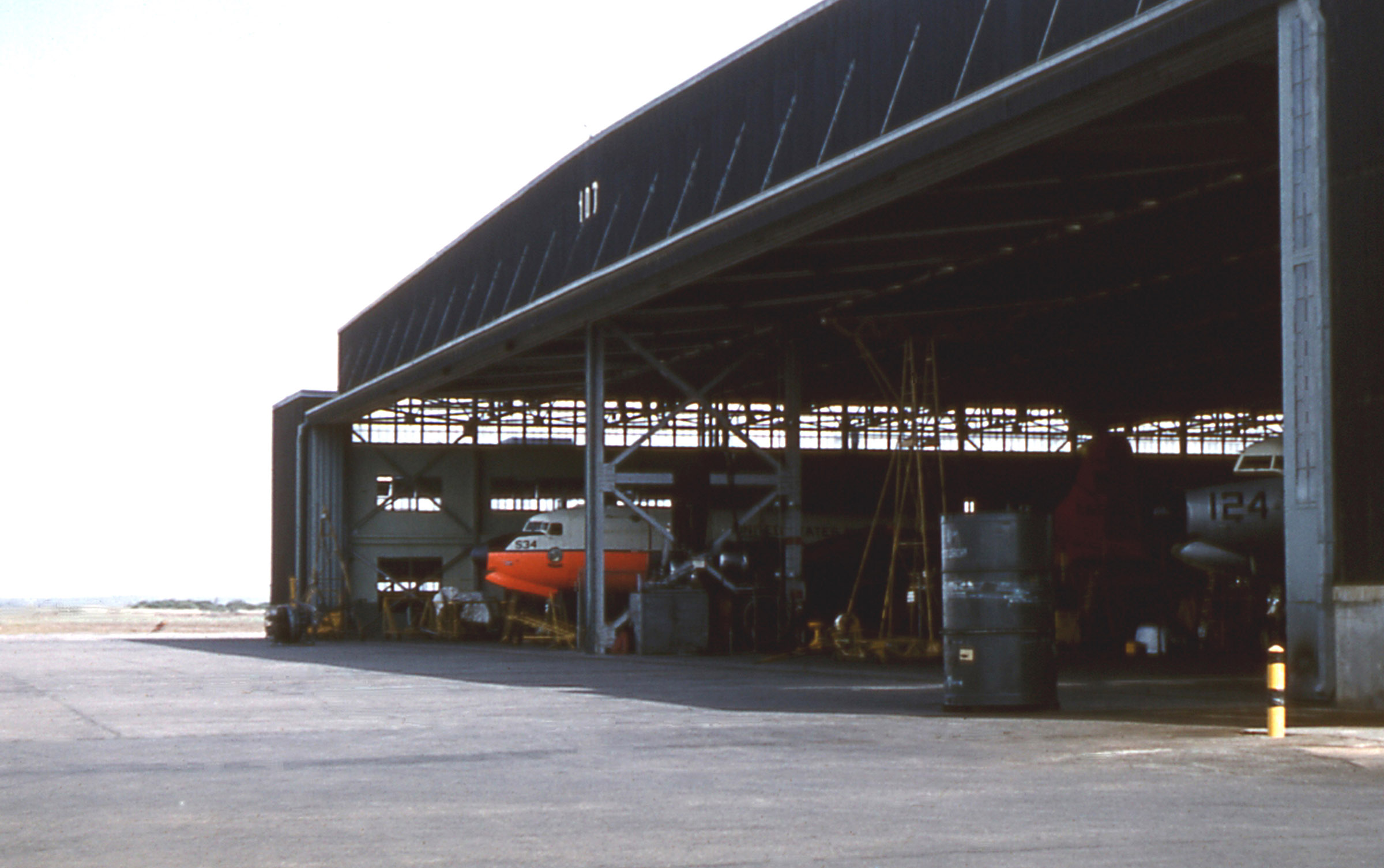 (wagoner)

VR-24 squadron home base when Kent Wagoner took this photo in 1961. R5Ds 56534 and 39122 are visible in this photo. The large round can in the foreground is an aircraft engine cannister used to store and transport QEC's, short for Quick Engine Change engines.
(wagoner)

Looking south along base main street. VR-24 barracks is shown on the left, conveniently located across the street from the Navy Exchange, post office, etc.

(wagoner)

The shaded courtyard between the barracks often became a place to relax or get a tan.
(wagoner)

Though most days were spent in dungarees, some dressed for Sunday services, and for ventures into town. Here, Kent appears to be 'striking a pose' for the camera.

(wagoner)

Shipmate, Bill Butterfield also poses for his photo somewhere on the base at Kenitra.
(wagoner)

Among friends; shipmates gather around what could be Kent Wagoner's home bar in Kenitra. From left to right: Ken Johnson, Tom Moore, Bob Davis, Tex Zimmel, Okey Cart and Don Livingston.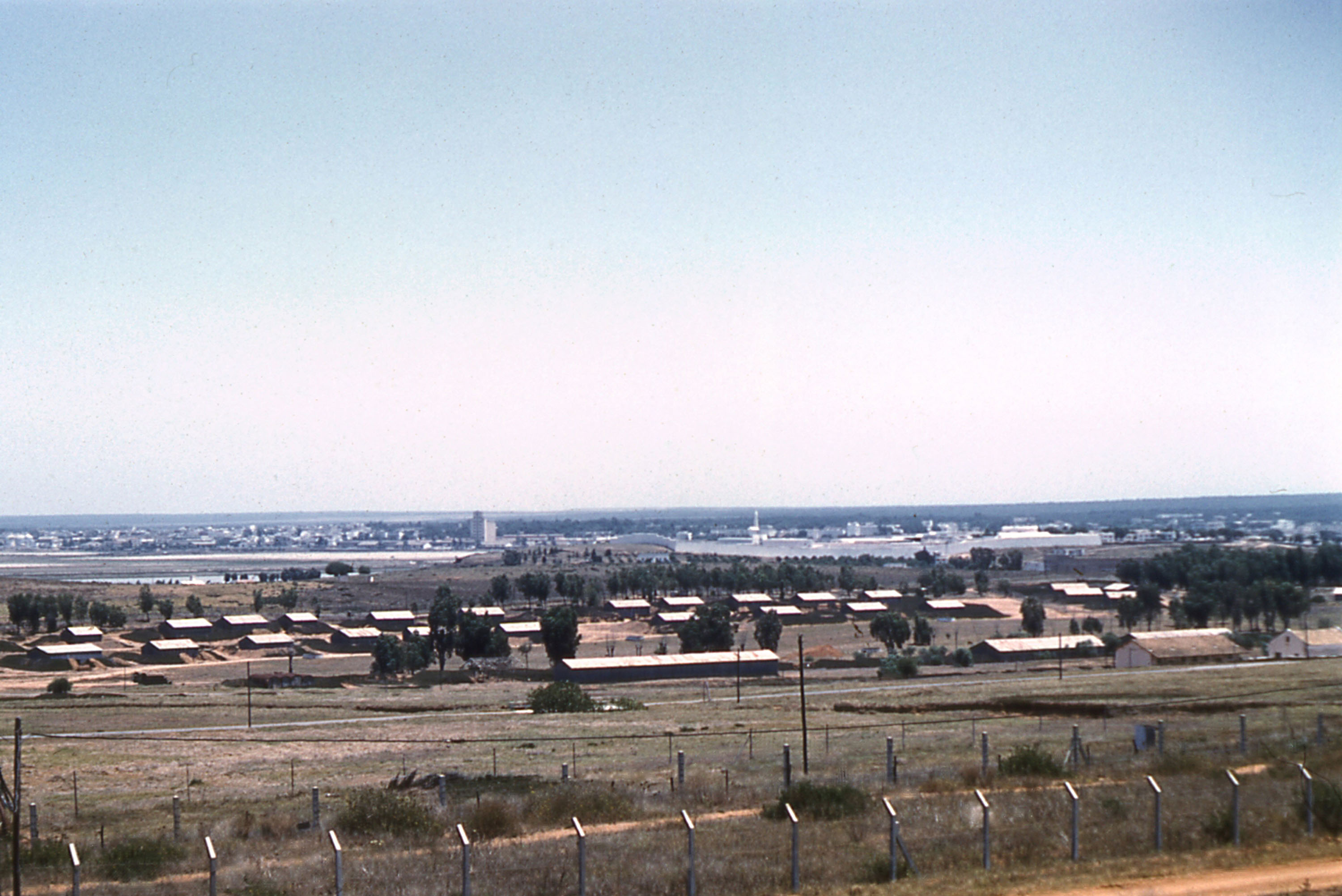 (wagoner)

View to the east in the direction of Kenitra from a vantage point somewhere on Naval Air Station Port Lyautey.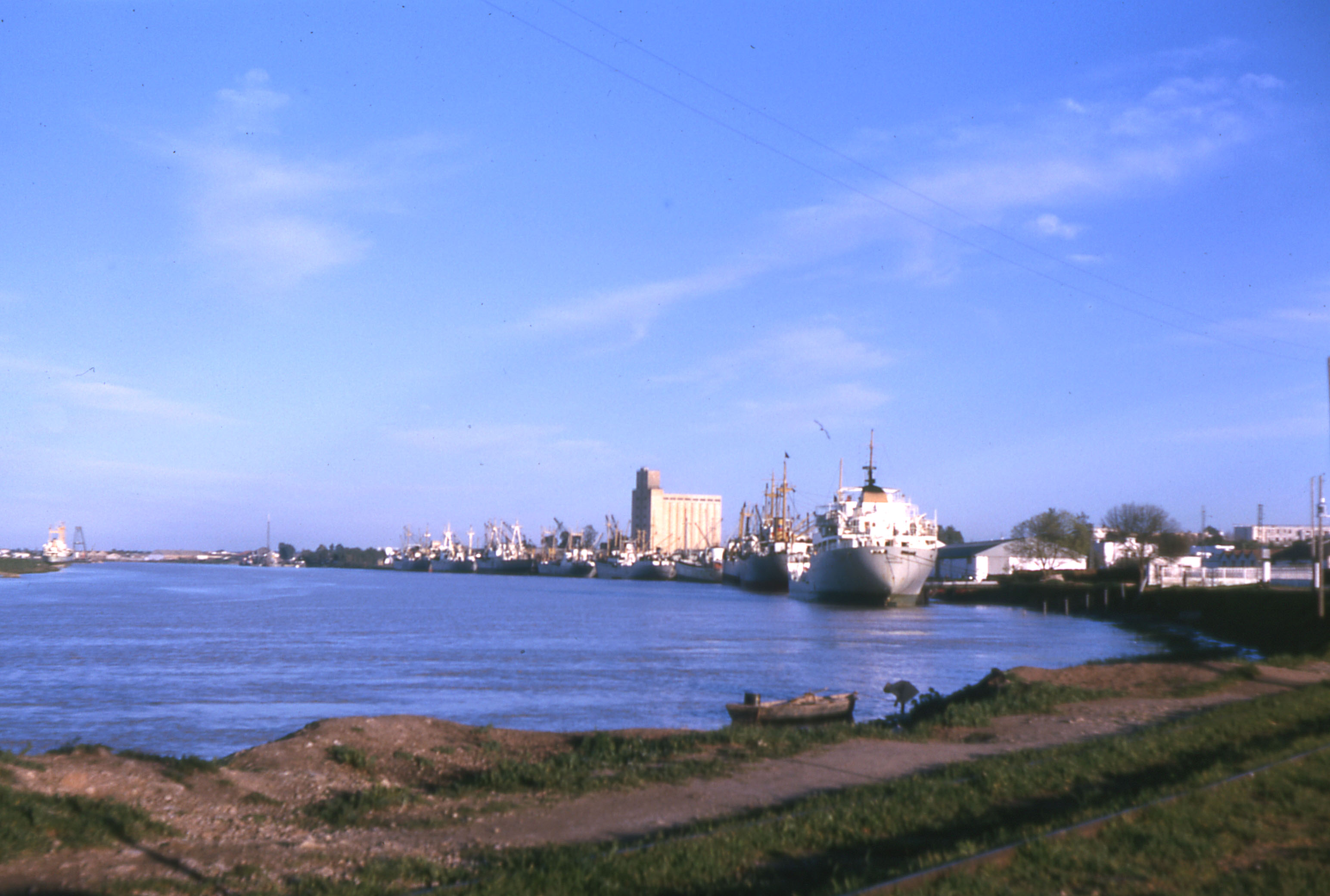 (wagoner)

A closer view of the Kenitra port facilities along the south side of the Oued Sebou River.
Top of Page

Next Page

Go Direct to Port Lyautey Scrapbook Page (1), (2), (3), (4), (5), (6) (7), (8), (9), (10), (11), (12), (13), (14), (15), (16), (17), (18), (19), (20), (21), (22), (23), (24), (26), (27), (28), (29), (30), (31), (32), (33), (34), (35), (37), (38), (39), (41), (42), (43), (44), (45), (46), (47), (48), (49), (50), (51), (52), (53), (54),

Return to Scrapbook Page One

Return to Home Page
Copyright © 2002 VR-24 Association