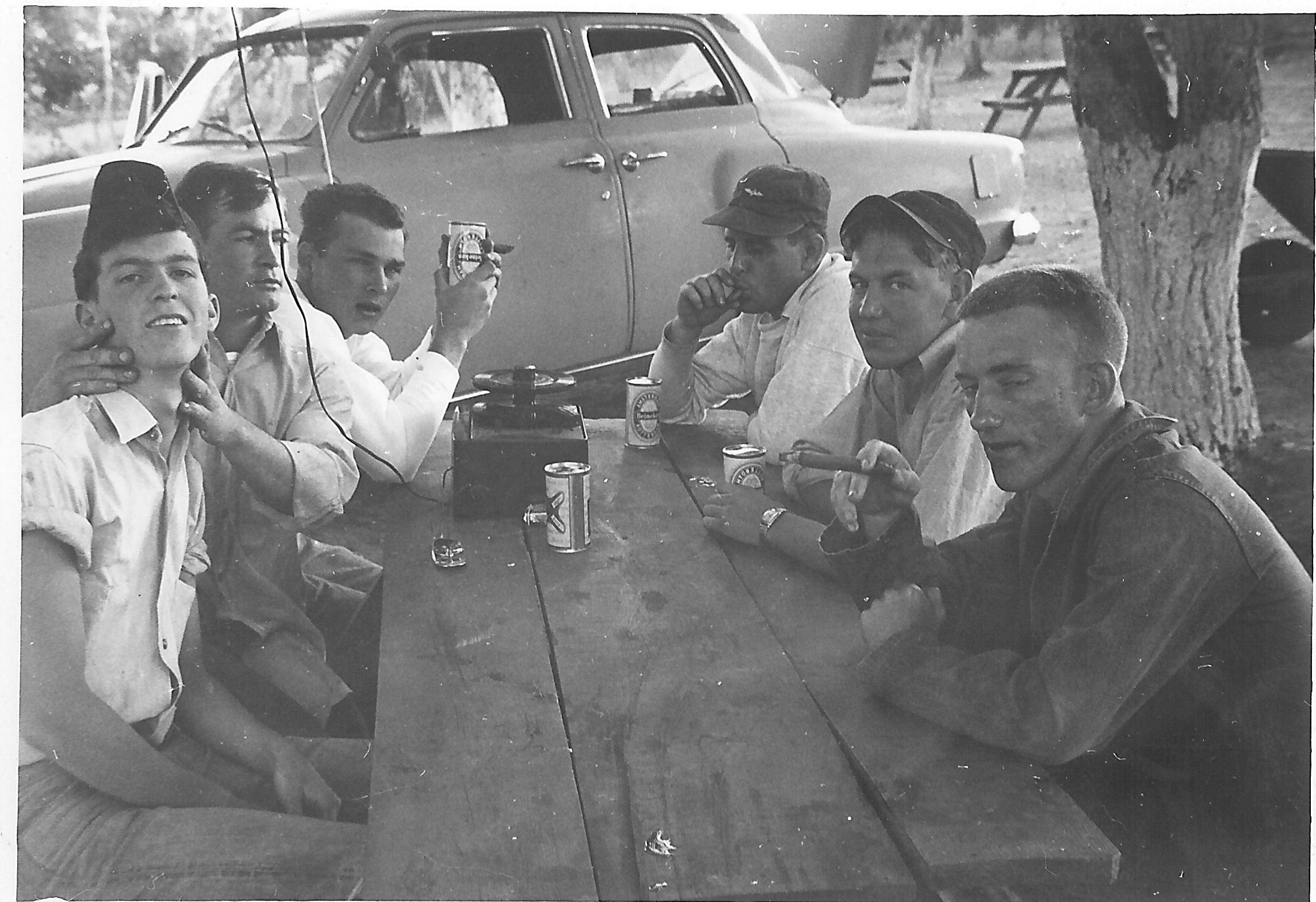 (prather collection)

The camp at Lake Roumi was short on amenities but long on atmosphere (note the 45rpm record player). Plumbing consisted of a well near the camp attendant's cottage, electricity via a very long extension cord, also from the keeper's cottage. Facilities included a one hole privy. But what could be better than a beer and good cigar (courtesy Del Fisher) after a hard day of swimming and lazing in the shade. Seated left to right around the table are: Harris, Akers, Leady, Fisher, Hemby, and Prather.

Dick Prather's 1952 Studebaker in the background came with suicide doors and an interesting history. Its previous owners included AL1 Pete Owen and AL2 Ken Marks, who sold it to Dick. The car had been badly damaged when it was dropped while being off-loaded at the port of Casablanca, which is why Pete sold it to Ken. Amazingly, Dick found a matching Studebaker in the base junkyard and replaced the right front fender, windshield, and other parts. No matter that the car was light blue and the 'new' fender bronze. The old Studebaker ran fine, but cost as much to fill with oil ($.25/qt) as it did gas ($.13/gal). It enabled Dick and his friends to wander farther afield, and have more than their share of mis-adventure.