The article below, from the Naval Air Station weekly paper, The Lyautey Log, was contributed by Joe Tumminelli who served as an Aviation Electrician with the squadron. Joe did multiple tours with VR-24 and its predicessor, VRU-4. He was variously assigned to VRU-4, VR-24, FASRON 76, and FASRON Special 200 from 1947 to 1950, and from 1952 to 1956, at RAF Hendon near London. Joe was again assigned to VR-24 in 1959 at Port Lyautey. It was during this final tour with the squadron that he obtained the article below.

Anyone who has photos, stories, and material they wish to share is encouraged to send them to Dick Prather, Webmaster/Editor of the VR-24 website.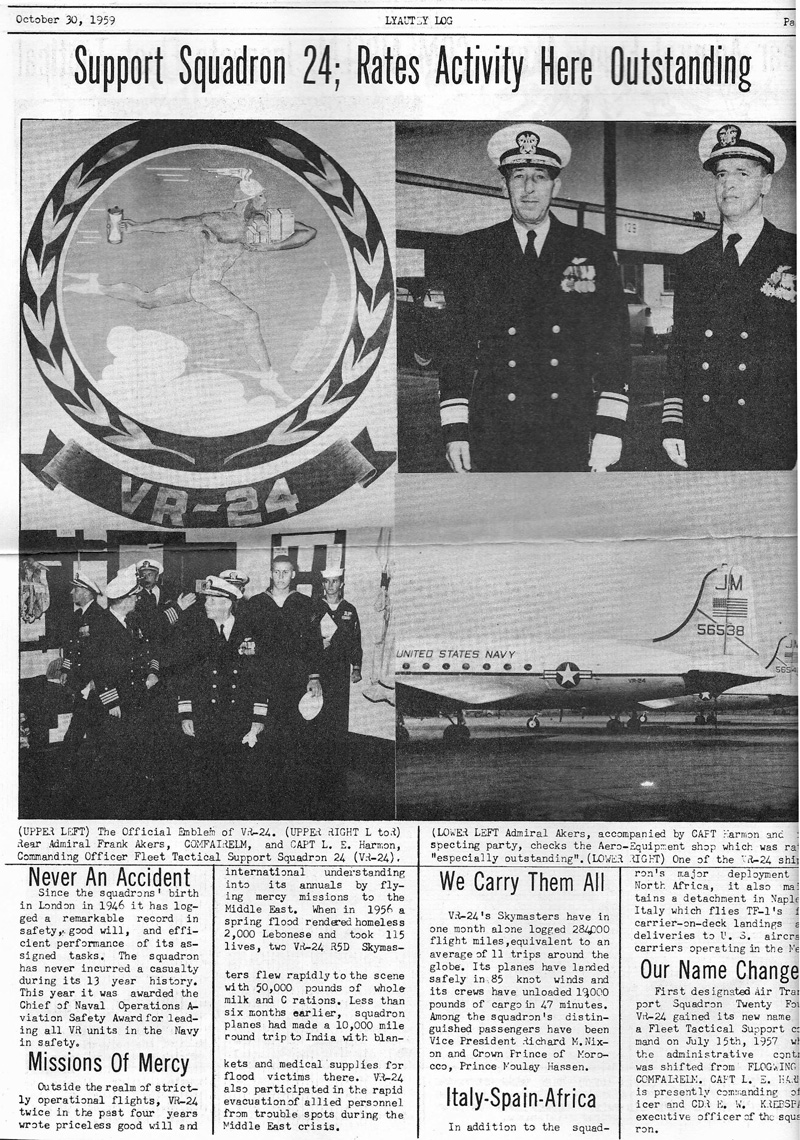 (tumminelli collection)

Lyautey Log article from October 1959 reports on an Administrative Inspection by COMFAIRELM, VR-24's senior operational commander.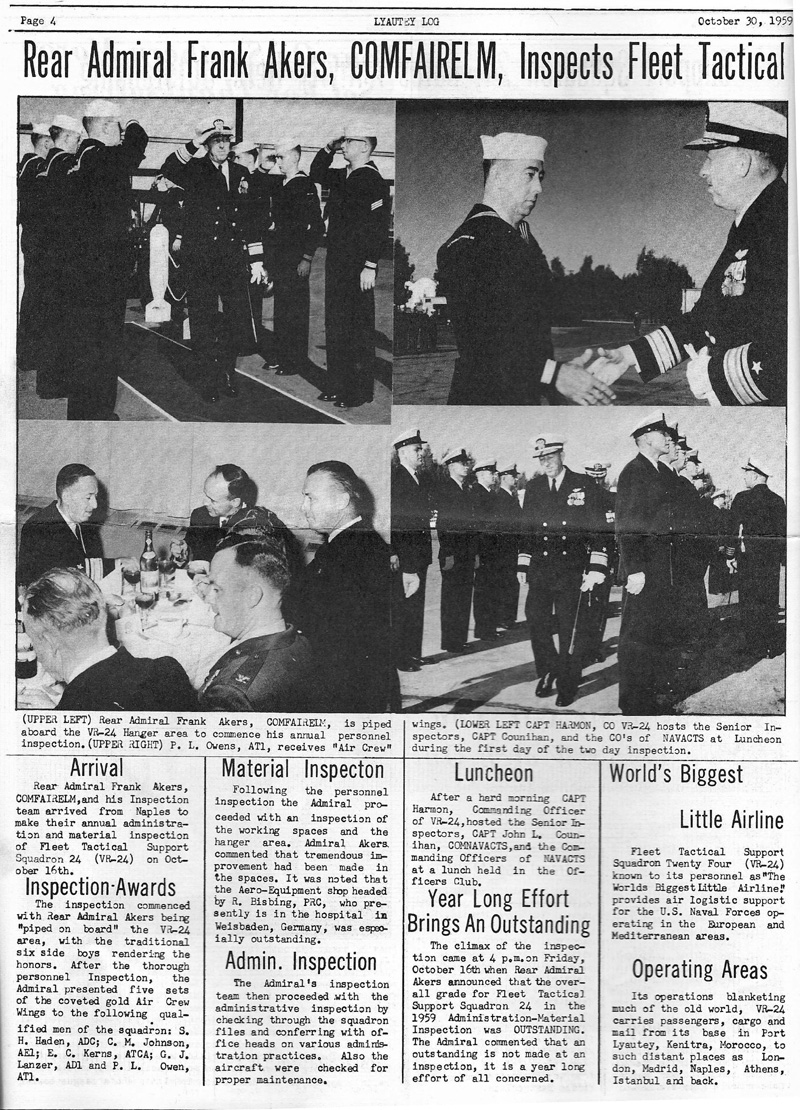 (tumminelli collection)

Continuation of the Lyautey Log article on the squadron inspection by Adm Akers, COMFAIRELM. Featured in one of the photos is AT1 Pet Owens receiving his Aircrewman's wings. The irony is that Pete had held Combat Aircrew wings since his WWII days with a patrol squadron in the South Pacific.
Top of Page

Next Page

Go Direct to Port Lyautey Scrapbook Page (1), (2), (3), (4), (5), (6) (7), (8), (9), (10), (11), (12), (13), (14), (15), (16), (17), (18), (19), (20), (21), (22), (23), (24), (26), (27), (28), (29), (30), (31), (32), (33), (34), (36), (37), (38), (39),

Return to Scrapbook Page One

Return to Home Page
Copyright © 2002 VR-24 Association